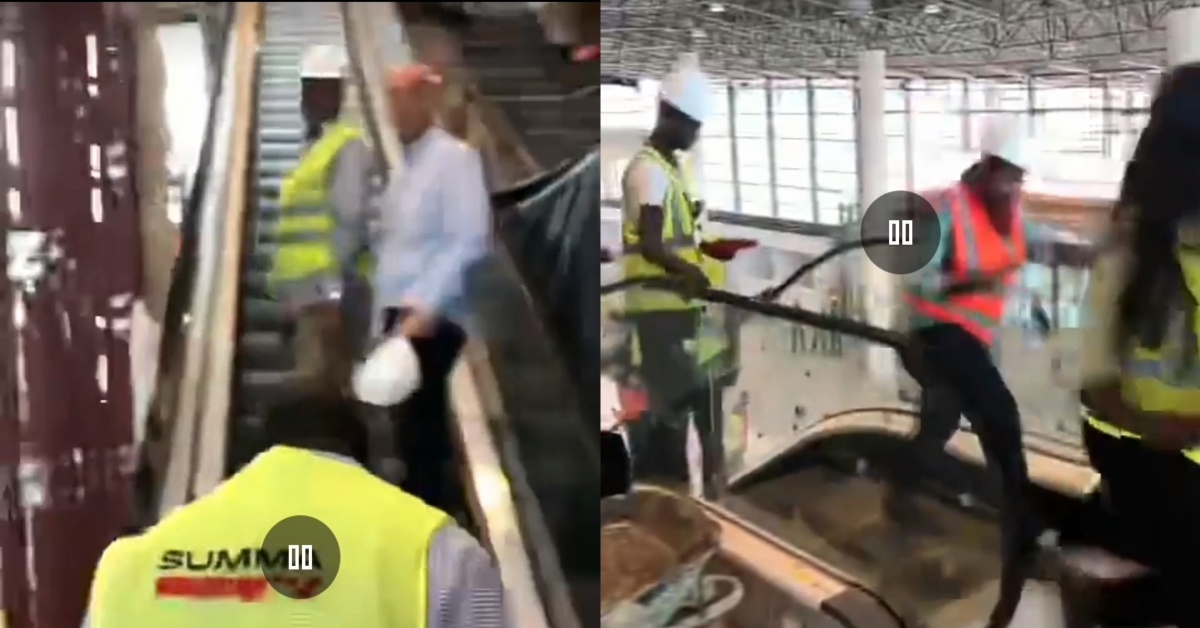 Sierra Leone Gets First Electric Escalator (Video)
The first electric elevator in Sierra Leone has been constructed at the International Airport which is on testing presently.
The government of Sierra Leone earlier this year propose the rehabilitation and expansion of the Lungi international airport.
The project is a $270 million build operate and transfer project between the Summa group a Turkish company and the government of Sierra Leone.
The project is scheduled to complete by the end of this year upon which the company will operate the airport.
The project aims to expand Lungi airport to include a new rehabilitation of the car park and road safety and its signs.
Watch video👇