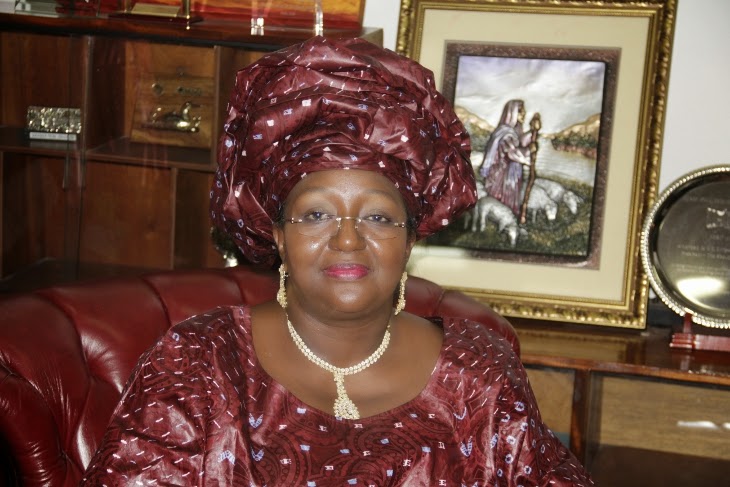 Sierra Leone Embassy in Brussels Speaks On Sia Nyama Koroma's Ebola Status
Following a sudden attack aboard Brussels Airlines from Freetown to Brussels in the early hours of Monday, 10th August, 2015, there have been speculations that the Her Excellency, Sia Nyama Koroma has been tested Ebola positive.
However, The Sierra Leone Embassy in Brussels has revealed the health Status of the First Lady.
According to the Embassy, Upon the arrival of the flight in Brussels, the First Lady was rushed to a Saint LUC hospital where she was admitted for 24 hours undergoing treatment and observation.
She was eventually discharged in the early hours of Tuesday, 11th August, 2015 after doctors issued her a health clearance certificate and was given the green-light to proceed her journey to Germany where she is scheduled to address an Investors conference.
"Contrary to rumours peddled by detractors on social media that the First Lady has been tested Ebola positive and presently admitted under critical condition in a Brussels hospital, the doctor's medical certificate cleared her of any dangerous disease not to mention of Ebola. She spent some hours resting at the residence of Ambassador Ibrahim Sorie, sharing jokes and food with staff of the Embassy before boarding the flight to Germany." Chernor Ojuku Sesay, the Information officer of Embassy of Sierra Leone in Brussels/EU wrote.