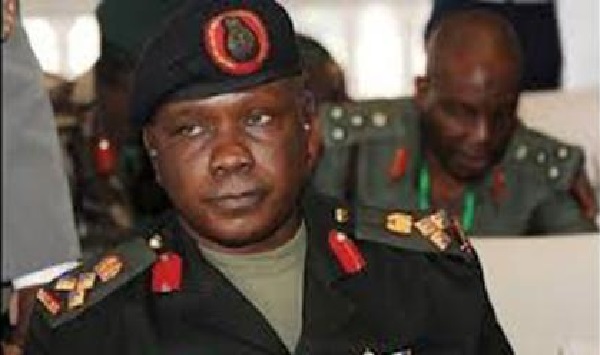 Sierra Leone Gets First Lieutenant General
The Chief of Defence Staff (CDS) and three other senior officers of the Republic of Sierra Leone Armed Forces (RSLAF) have been promoted to various ranks.
Director of Defence Personnel, Colonel Amadu Bangura yesterday announced that it has pleased the Commander-in-Chief of RSLAF and Minister of Defence to promote the CDS, Major General Samuel Omar Williams to the rank of Lieutenant General.
Colonel Bangura also announced the other promotions as follows: the Deputy Chief of Staff (DCDS), Brigadier John Milton promoted to Major General; the Assistant Chief of Defence Staff (ACDS) for Operations and Plans, Brigadier Mamadi Keita also promoted to Major General and appointed Commander Joint Force (CJF); and the Director of Defence Public Relations and Information, Colonel Michael Mohamed Samura promoted to Brigadier and appointed Chief of Staff (COS) of RSLAF Headquarters.
The newly-promoted Lieutenant General Samuel Omar Williams has become the country's first Three Star General. He is also the 17th Defence Chief since Independence.
His predecessors include Brigadier Blakie (1957-62), Brigadier David Lansana (1962-67), Brigadier Juxon Smith (1967-68), Brigadier John Bangura (1968-71), Major General Joseph Saidu Momoh (1971-85), Major General MS Tarawallie (1985-92), Major General Jusu Gottor (1992-94), Brigadier Kellie Conteh (1994-95), Brigadier Julius Maada Bio (1995-96), Brigadier JOY Turay (1996-96), Brigadier Hassan Conteh (1996-97), Brigadier Maxwell Mitikishi Khobe (1998-2000), Major General Tom Carew (2000-04), Major General Edwin Sam-Mbomah (2004-08), Major General Alfred Claude Nelson-Williams (2008-10) and Major General Robert Yilla Koroma (2010-12).