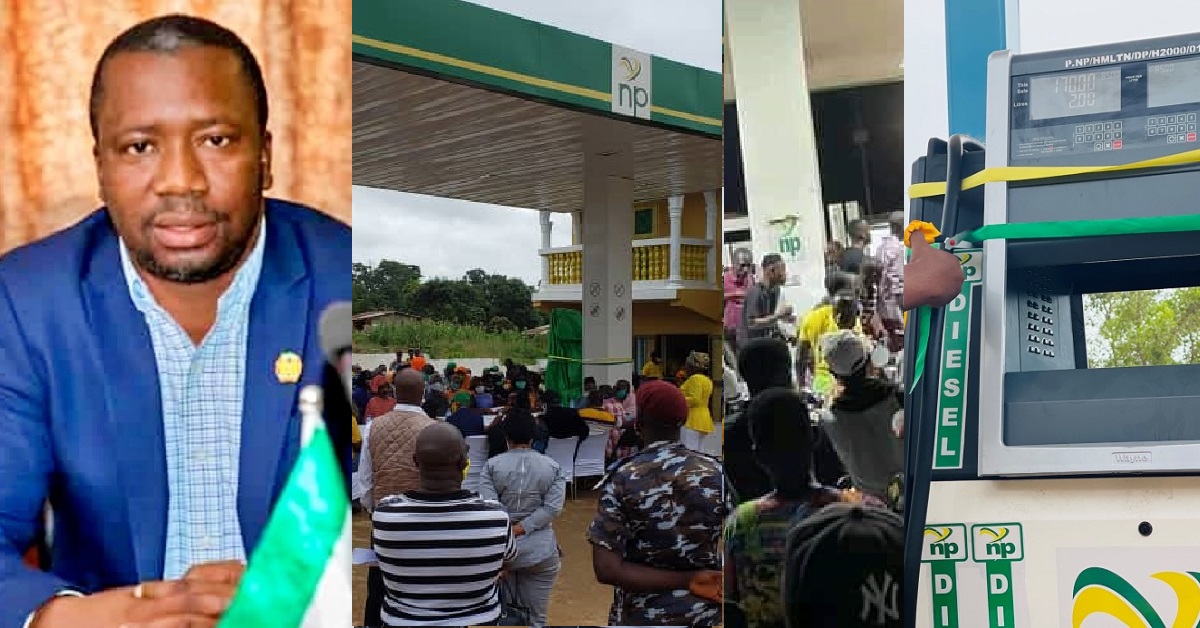 Jubilation as Sierra Leone Government Minister Orders Free Fuel For Everyone
There was wild jubilation in Tonkolili, Northern Sierra Leone on Thursday after the Minister of Youth Affairs,  Mohamed Orman Bangura ordered the NP Filling Station Manager to pump over 2,000 liters fuel for bike riders in the district. 
The Minister made the offer in Mile 91, Tonkolili District, Northern part of Sierra Leone where he ordered the Filling Station Manager to pump over 2,000 liters to all the bikes in Tonkolili District. Immediately after the Minister has instructed the station manager, fleet of bikes surrounded the Filling Station.
Mohamed Orman Bangura is a born of Magburaka town, Tonkolili District of Sierra Leone. He came from a very modest family of petty traders. He was practically raised by his illiterate mother due to the unfortunate death of his father when Mr. Bangura was only a toddler. The death of his father engendered a severe setback in the development of young Mohamed Bangura. He underwent a long period of hardship which included various stints as a tailoring apprentice, a wheelbarrow boy (cart pusher) and a formidable trader-go-between at the Bo central market Sierra Leone.
As Minister of Youth Affairs, he always works with the people of Sierra Leone especially the youths. The Honourable is considered to be among the youngest Ministers in the government of President Julius Maada Bio.