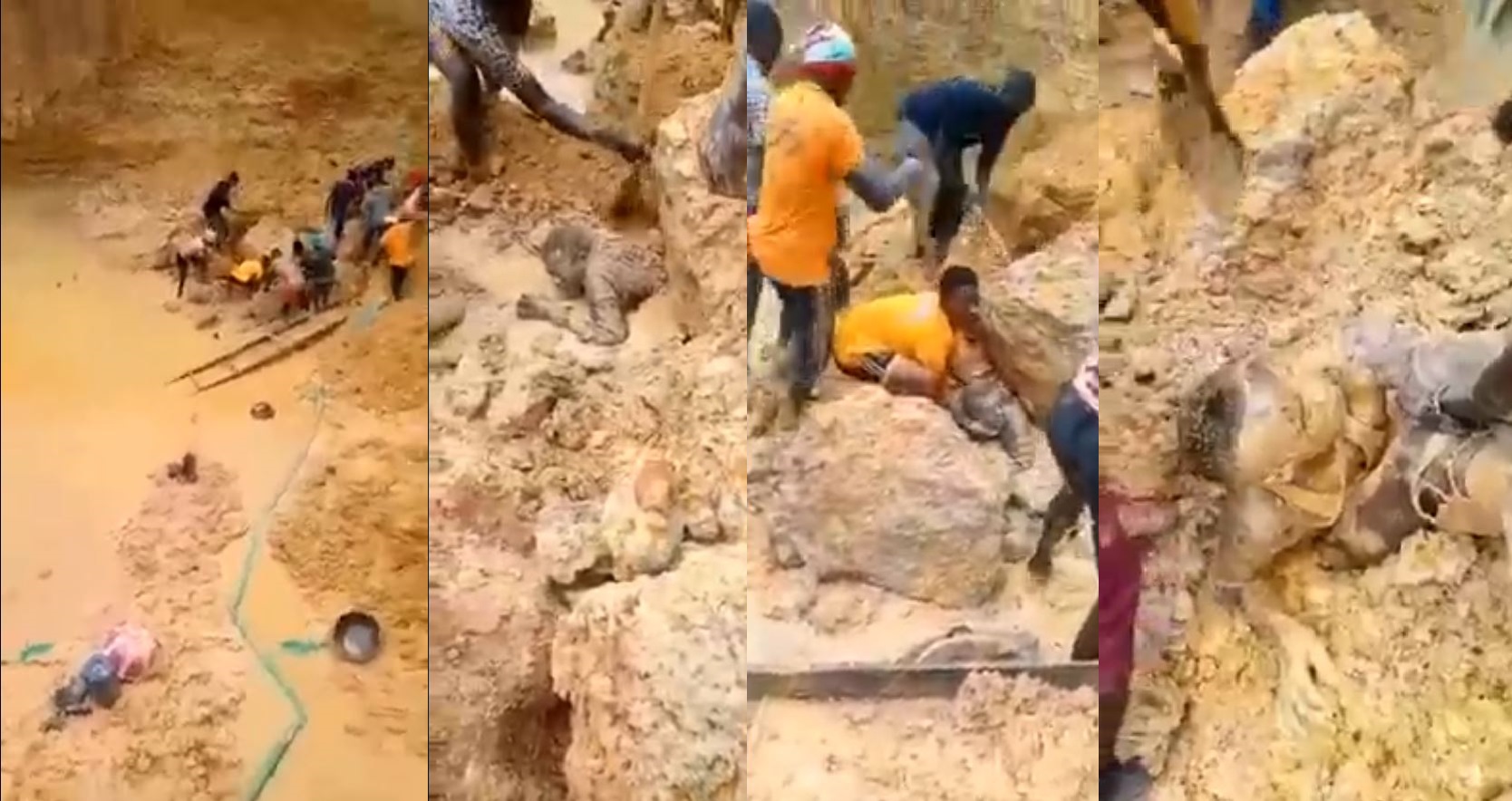 Unknown Number of Sierra Leoneans Trapped Under The Ground as Another Tragic Mudslide Occurs
A video circulating on social media has shown Sierra Leoneans digging a pit trying to pull out miners buried by the mud.
The video shows a mining site where people presumably miners covered by mud while others are finding ways to save the buried people out.
Sources said the incident happened at a mining site in Tonkoili district.
The people at the scene appeared worried about the situation as there are people covered by the huge mud.
As the people around struggle to pull others out of the situation, the situation remains unfavorable as many people are still under the mud.
Watch the video below: