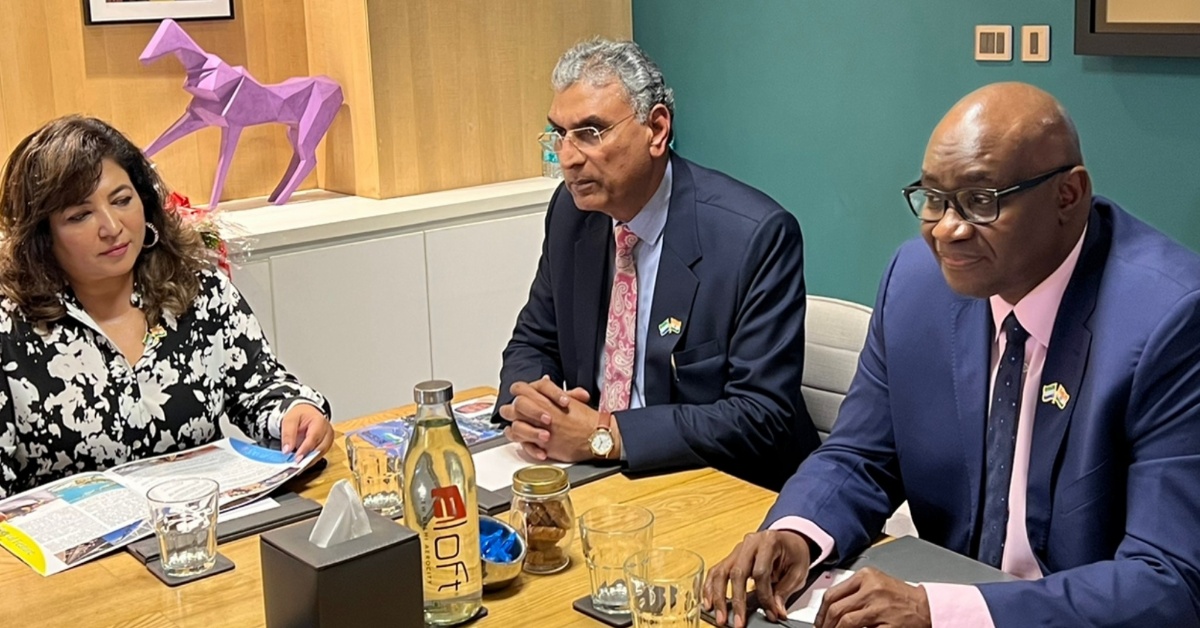 Sierra Leone's High Commissioner to India Woos Investors
As a way to help in the economic growth of the country, Sierra Leone's High Commissioner to India, Rashid Sesay has engaged a group of entrepreneurs and diplomats in New Delhi, India to share the country's investment climate and opportunities.
The High Commissioner highlighted a series of investment reforms in the country like the National Investment Board which is created to eliminate all roadblocks to investment and provide the best political commitment which will encourage investment to grow.
He went further to highlight some areas of investment in the country which include agriculture, medicines, education, tourism, telecommunication, etc.
He also stated that Sierra Leone and India shared a lot in common and talked about India's trajectory and the benefits Sierra Leone will drive in terms of knowledge and experience sharing.
He went further to disclose that his visit to India was mainly to share Sierra Leone's development vision, tap from India's experience and propose the right investment on a mutual basis.
In his response, Honorary Consul for Sierra Leone in India, Dr. Sukhdev Kumar, an entrepreneur, and medical practitioner, told the gathering that Sierra Leone is a fast-developing nation with potential in different fields and therefore encouraged his compatriots to visit and invest in the West-African state.