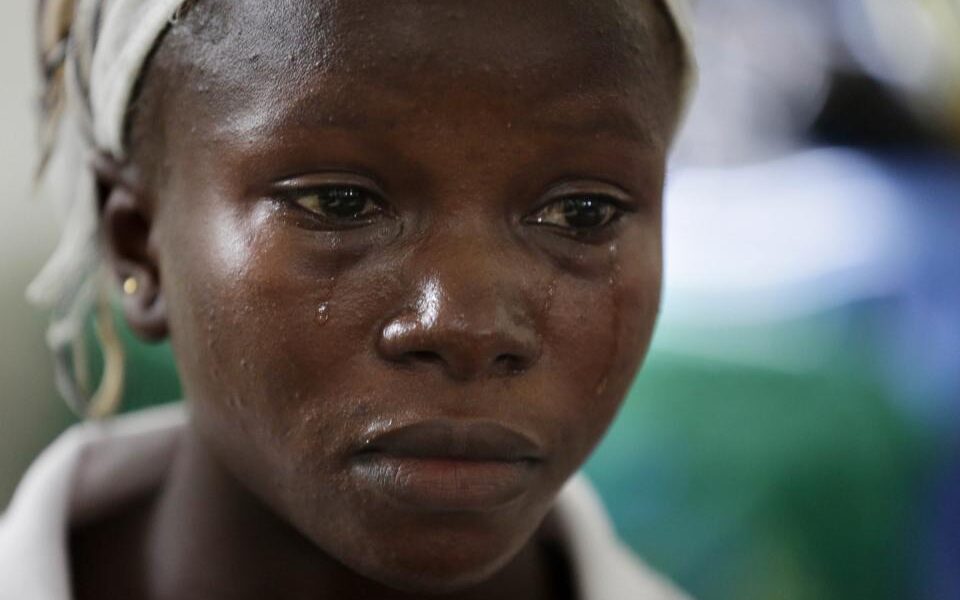 Sierra Leone's First Female Ebola Survivor Loses Baby
It was the new beginning that Sierra Leone's first Ebola survivor, Victoria Yillia, had yearned for after losing 21 of her relatives to the disease: a newborn who would allow her and her husband to start a new family.
But only weeks after the baby they named Barnabas was born, he died of an infection that overwhelmed his tiny body, Yahoo News reports. In the Ebola-ravaged community of Kenema, the baby who already had become a symbol of rebirth and renewal was buried on Thursday, a day after he died.
"Tears will never stop coming out of my eyes until the day I die, because that baby was everything in my life and a symbol for all my lost family members," 21-year-old Yillia said in a telephone interview hours after her son's funeral.
The baby's name was freighted with meaning: Barnabas, from the Bible, often translates as the "son of encouragement."
He was born on Aug. 9, and was discharged from Kenema's hospital without any apparent health problems despite his mother's near brush with death in the hospital's Ebola ward one year earlier.
However, he recently developed a fever. Victoria and her husband Anthony rushed him back to the hospital on Monday. He died on Wednesday.
Elizabeth B.M. Kamara, the head nurse matron at the Kenema hospital, said the cause of the baby's death was an infection and was not believed to be related to Ebola.
Babies in Sierra Leone already faced some of the grimmest odds in the world even before the Ebola epidemic. Infant mortality is so high that tradition calls for children to be named only after they survive for a week.
"A single case of Ebola catches the headlines, but nationwide one in 11 children in Sierra Leone are dying before their first birthday, and that needs a stronger response," said Geoff Wiffin, head of UNICEF Sierra Leone.
The Yillias have been re-submerged in a pain so searing they can hardly speak.
"After all that has happened to me in the past one year, some hope was restored back to me after I gave birth, and now that hope is gone," Victoria said. "I am dying slowly month after month, from one problem to the other."
Her husband says they will be looking to their faith for strength in the days to come.
"We feel so disappointed with what has happened to us as couple, but we just have to put our faith in God and in what our Bible tells us," he said.
"Victoria and I had really put all our attention and care in this, our first baby boy, as our hope and savior to our family."