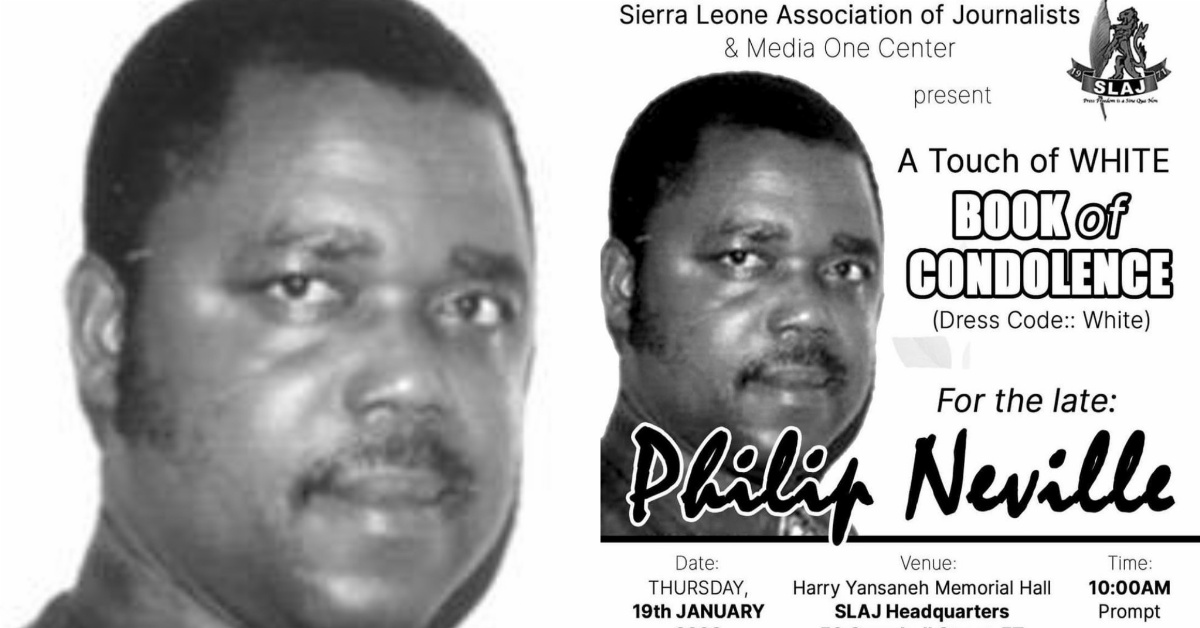 SLAJ to Honour Late Journalist, Philip Neville With a Book of Condolence
The Sierra Leone Association of Journalists (SLAJ) will on Thursday 19 January 2022 organized a Book of Condolence signing ceremony in memory of the late journalist, Philip Neville.
SLAJ notes that they will on Thursday 19 January open a 'Touch of White Book of Condolence' for the late veteran journalist, who was also the CEO of Media One Center (Standard Times Newspaper, Star Radio and Star TV).
The signing ceremony will commence 10:00 am at the Harry Yansaneh Memorial Hall, SLAJ Headquarters in 56 Campbell Street, Freetown.
Philip Neville passed away on the 28th December, 2022 at the Choithram Memorial Hospital, Hill Station, Freetown.