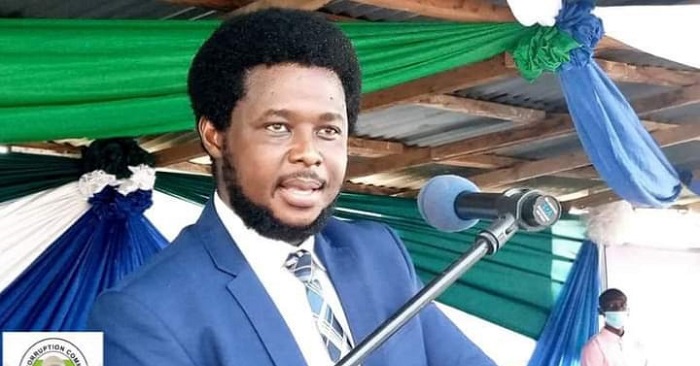 SLPP to Dump ACC Commissioner
It's almost apparent that the young Commissioner of the Anti-Corruption Commission (ACC), is seriously under pressure, to cockup corruption files against past officials of the All-Peoples Congress led Government of Dr.  Ernest Bai Koroma, or left with no option, but to be shown the exit doors at the ACC.
On assumption of governance, the incoming Sierra Leone People's Party led Government of President Bio, designed a Government Transition Report (GTT), a report where past officials of the APC were profiled for all forms of corruption. Without proper procedure, the Government setup a commission of enquiry.
Francis Ben Keifala, a renowned lawyer, has been on the limelight for chasing past officials of the main opposition APC Party, but his critics, remain unconvinced about his genuineness, given the number of cases he has lost while trying to pursue members of the ruling Sierra Leone Peoples Party.
Information reaching, We Yone has suggested, the SLPP-led government are dissatisfied that the young Commissioner is not delivering on his terms of reference to dent their political opponent to a point that conclusions have been reached to replace Francis Ben Keifala with a more toxic individual, who will implement directives of the power-that-be.
The erstwhile United State Ambassador to Sierra Leone, Maria Brewa, before leaving the country observed much is not been done by the current Anti-Corruption Commission to chase officials of the ruling party.
She warned that the fight against corruption shouldn't be used as a political tool to chase officials of the past government, but rather, an effort to curb a malaise in the society.
The recently released US State Department Report on State of Human Rights and Democracy lashed at the Bio-led government for a number of governance malaise, for which the corruption is not excluded.
The report identified corruption from the top to bottom.
In similar development, We Yone investigative team revealed like Priscilla Schwartz, former Justice Minister, Francis Ben Keifala is between the red and deep blue sea.
It could be recalled that Priscilla Schwartz, former Justice Minister, was forced to resign after failing to prove the past regime's Defense Minister, Palo Conteh, committed treason, while he went to State House to contribute to national fight against COVID-19 pandemic.