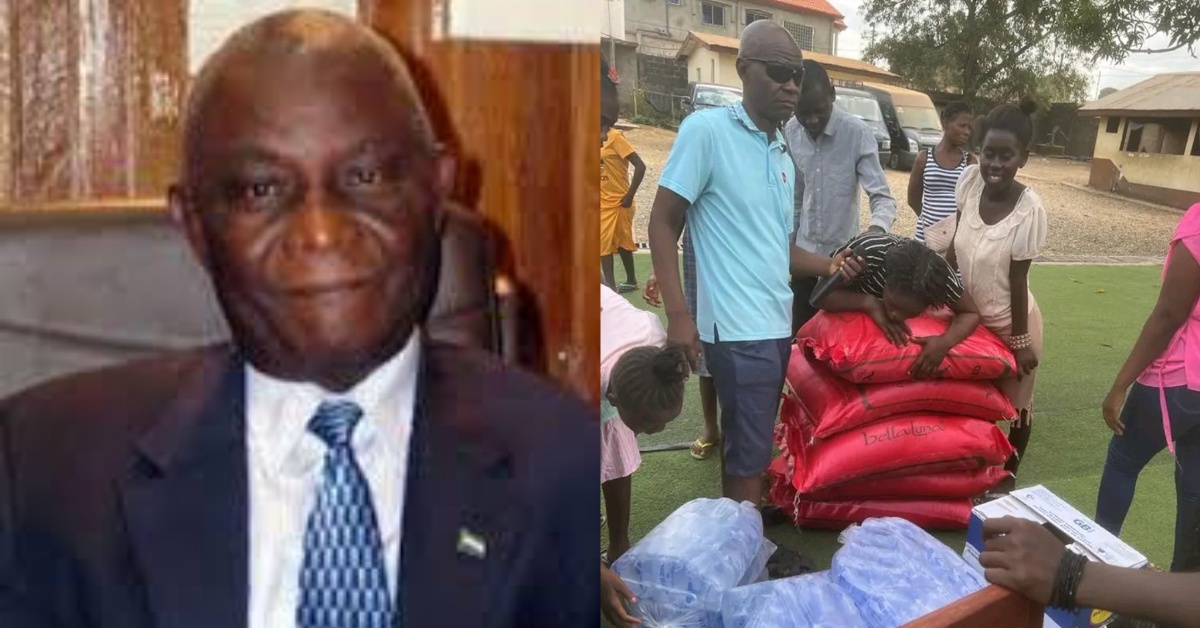 Solomon Berewa's Children Support St Paul School For The Blind
In a way to commemorate the 3rd death anniversary of their late father, the children of former Vice President Solomon Ekuma Berewa have donated food items and used clothes to the pupils of Saint Paul School for the Blind in Bo Southern Sierra Leone, which was commissioned by the late man (Solomon Ekuma Berewa) in 2006 for the visually impaired.
While giving her open remarks, the daughter of the late Solomon Berewa Mrs. Annie Lansana assured the pupils of their continued support and encouraged them to focus on their studies and be well-mannered adding that this is not the first time they are visiting the school to support the children.
The principal of St Paul School for the Blind while responding to Mrs. Lansana thank the family for such a donation stating that it is very timely as they are faced with numerous challenges.
He added that most of the children want to attend school but don't have recorders that they use during classes to aid in learning.
He thanked the family for the donation and ask for their continuous support.
Giving the vote of thanks on behalf of the school pupils, the head boy of St Paul School for the Blind expressed appreciation to the family stating the food items will support their upkeep including the clothes.
He said as a school, they will continue to remember the late man and his family in their prayers.