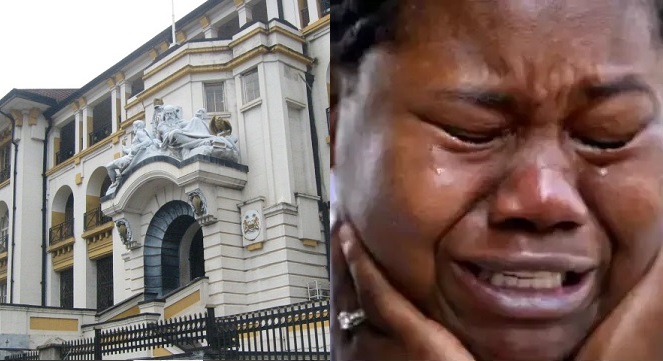 Sowei in Court Over Bondo Death
For the first time in the history of Sierra Leone a Sowei ( Women engaged in the practice of Genital mutilation) is in court after the death of an initiate.
21-year-old Maseray Sei, a mother of two, died in December 2021 a day after undergoing the procedure at the hands of Sowei known as Sowoh Sandy who is said to be in her 60s
Sandy is charged with manslaughter and not directly for carrying out FGM because the practice itself is not outlawed outright, even though the country's child right law forbids children being subjected to "harmful treatment."
An autopsy report confirmed that the deceased died from excessive bleeding emanating from the cutting.
The charge sheet reads that Sowoh committed the offense of " manslaughter for unlawfully Killing Maseray Sir in Nyandehun village, imperri Chiefdom in Bonthe" in December 2021
The landmark case came up in court late on Friday in Moriba Town and the magistrate refused the accused bail and sent her son on remand until the adjourned date of 20th July.
One pro- FGM campaigner who say does not wish to be named says they will get her a lawyer at the adjourned date and will stoutly stand by her.
Campaigner have hailed the move " a watershed moment" in the fight against procedure.One of them, Rugiatu Neneh Turay called it " a win for the women of Sierra Leone."
Sei died shortly after the passing of a 10-year- Old girl, Marie Kamara and 19-year- Old Fatmata Turay who succumbed in 2016 after undergoing FGM