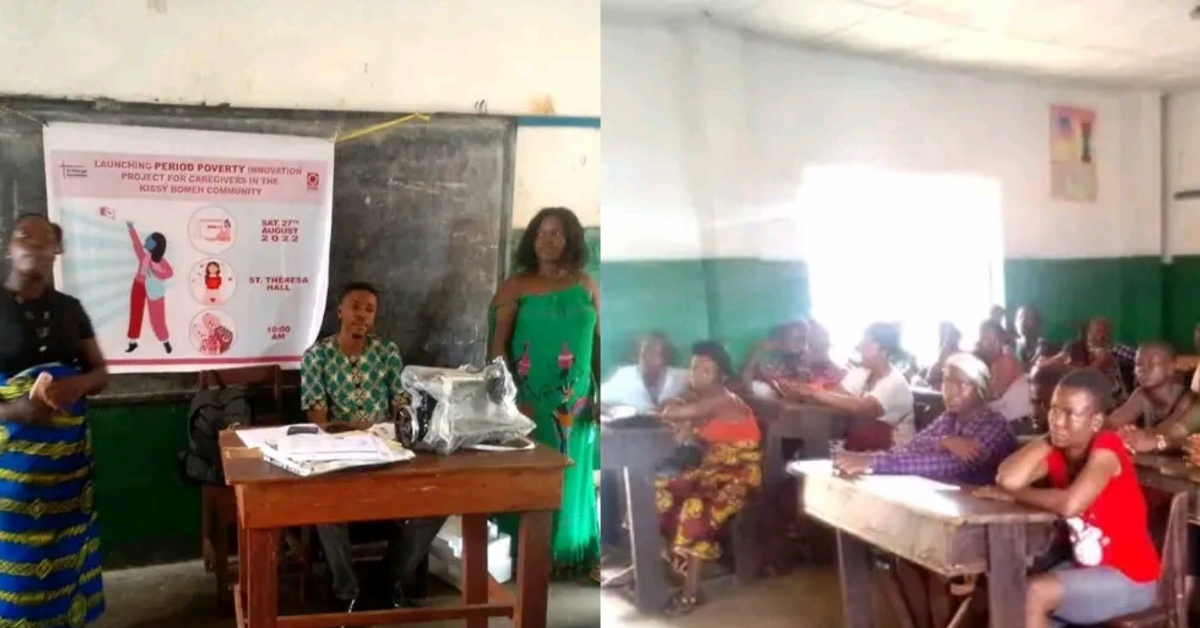 St George Foundation Launches Period Poverty Innovation Project
To increase the ability of women, girls and all who go through menstruation to live life fully without interruption in the discharge of necessary activities like schooling and going to work and to increase access to safe period products, the St. George Foundation has on the 30 September 2022 launched the period poverty innovation project at the St. Theresa School Hall in the East End of Freetown.
The Program Manager for St. George Foundation, Yayah Kamara, stated that the purpose of launching the project is geared toward empowering women by equipping them with tailoring skills in the community so the beneficiaries can prepare eco-friendly sanitary pads that will not affect the environment.
He added that what led them to embark on the project was that they noticed that many school girls skip classes for three or more days when they are experiencing their menstrual cycle.
Yayah Kamara further stated that the Foundation will also target children living on the streets to reintegrate them into their families and send them to school.
He stated that some sanitary pads are expensive to procure and according to him the project will teach young girls and women how to make their sanitary pads adding that during the pilot phase they will train ten women.
Mabinty Sesay, a community resident, expressed gratitude to the Foundation for bringing the project to the community and assured members of the Foundation that they will not disappoint them.
Chairlady of the Kissy Bomeh Community, Mariatu Conteh, thanked the Foundation for their good work maintaining that she would want to assure members of the Foundation that what they have done for them will not only be of good use to them but could also be a conduit of generating money for them and their families underscoring that the skill training which will be rolled out and imbibed will not only be limited to making sanitary pads.