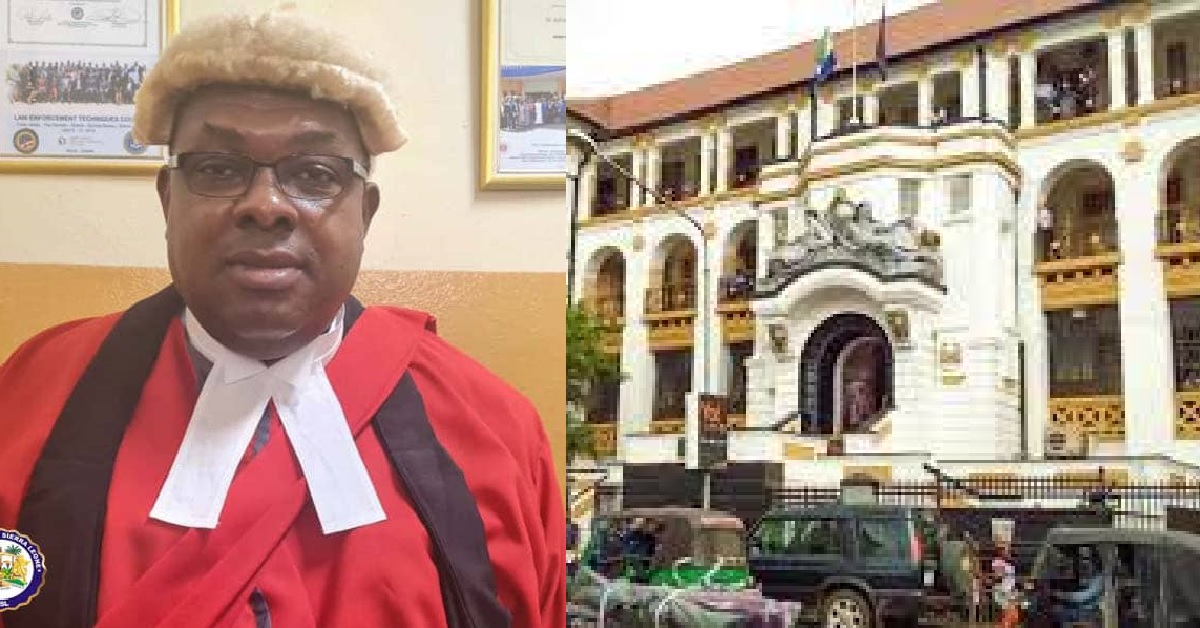 Fraud at Internal Affairs Ministry: Staff Granted Le100m Bail
49 years-old Hassan Lee made his first appearance before Magistrate Sahr Kekura of Pademba road court No.1 in Freetown on one count charge to wit. Observing money by false pretenses contrary to section 32 (1) of the Larceny Act 1916.
According to the particulars of offence on a date between the 1st to 30th April 2019 at the Ministry of Inte4ral Affairs Gloucester Street the western area in Freetown with intent to defraud obtained the sum of four thousand United States dollars equivalent to forty-three million Leones (Le 43,000,000) from Samuel Lennox Tarawallie by falsely pretending that you were going to facilitate his travel and five others to Australia, knowing same to be false.
The charge was read and explained to the accused person, and he pleaded not guilty.
A-Z Newspaper reports that, the accused person was unpresented.
However, Magistrate Kekura granted the accused person bail in the sum of one hundred million Leones or one surety.  The surety must be resident in the western area, the surety should be elderly and responsible citizen. The said surety should produce valid identity card depicting his/her address in Freetown and bail to be approved by the Deputy Acting Registrar Sergeant 9155 Dwight Macarthy prosecuting the Matter adjourned to the 1st March 2022 for further hearing.