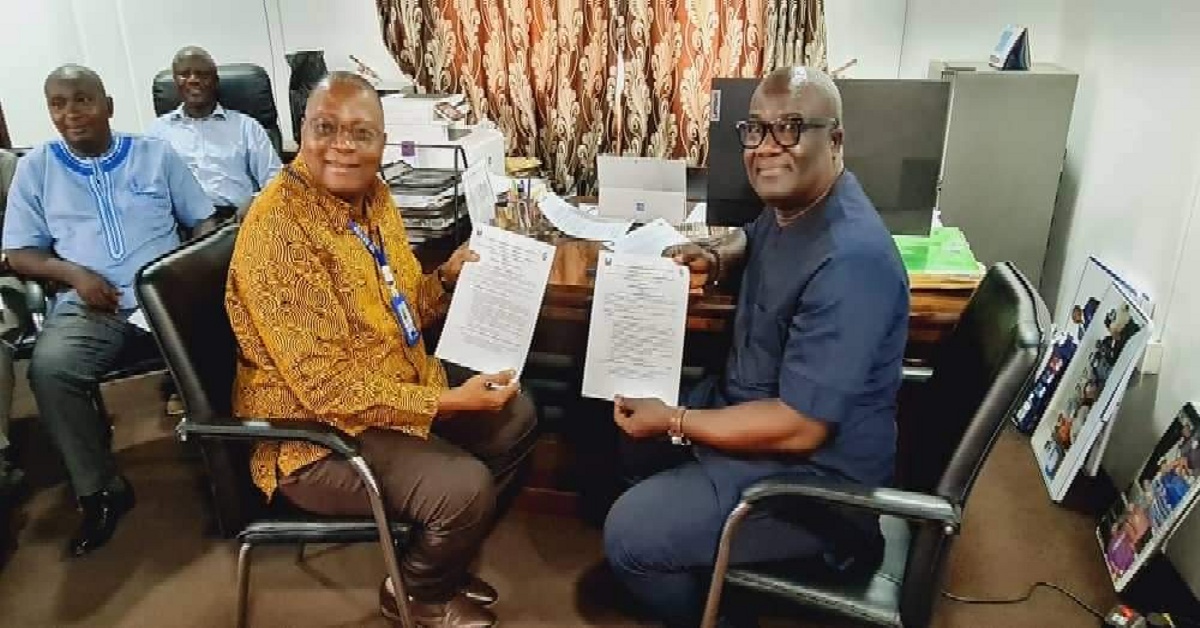 Statistics Sierra Leone and ECSL Sign MOU for Delimitation of Boundaries
Statistics Sierra Leone and the Electoral Commission of Sierra Leone (ECSL) have today, Wednesday 6 July 2022 signed a Memorandum of Understanding (MOU) for the delimitation of constituency and local council ward boundaries in Sierra Leone.
The signing of the MOU was done by the Chief Electoral Commissioner and Chairman of the Electoral Commission for Sierra Leone Mohamed Kenewui Konneh and the Statistician General of Statistics Sierra Leone Professor Osman Sankoh.
In attendance also were Commissioner South Edmond Alpha, Commissioner East Marian Nyuma-Moijueh, Commissioner West Zainab Umu Moseray and Commissioner North Abubakarr Koroma.
On 2nd June 2021, the Electoral Commission of Sierra Leone officially wrote a letter to Statistics Sierra Leone requesting the mid-term census data, following the announcement of the provisional results, to review electoral boundaries ahead of the 2023 polls.
"As you may be aware, the Electoral Commission is charged with the responsibility of delimiting electoral boundaries using data from your institution pursuant to Section 38 of the 1991 Constitution of Sierra Leone. Following the announcement of the Provisional Result of the Mid-Term census on 31st May, 2022, the Electoral Commission is requesting data as follows:
i. Provisional population figures per district
ii. Provisional population figures per council/locality," ECSL stated.