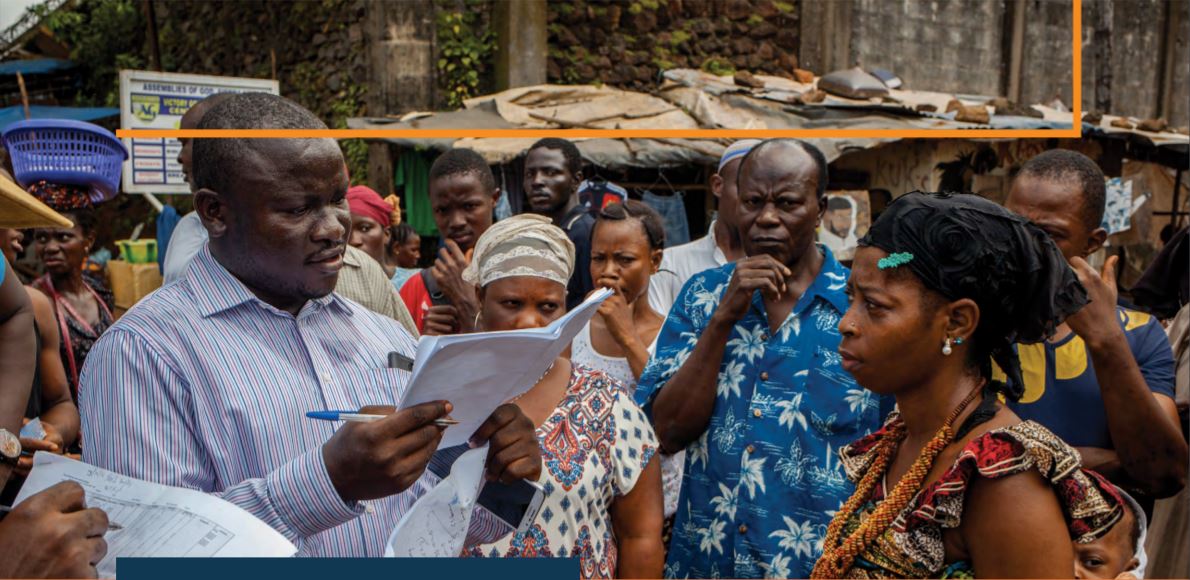 Statistics Sierra Leone Begins Winding Down Phase on Mid-term Census
Following the conduct of the country's first ever mid-term population and housing census, Statistics Sierra Leone, on Thursday 10th February 2022 disclosed that it will embark on what it described as the winding up exercise.
The winding down exercise came after Stats-SL revealed that it has covered a significant landscape of the entire country. The institution was not helpful as to the exactness of the areas covered, but maintained that it has gone far in covering the entire country.
In a press release dated 10th February 2022, Stat-SL further disclosed that it had commenced the Mop-up exercise which started on the 30th December 2021 and will end on Sunday 13th February 2022.
The mop-up exercise they say was to enable them intensify enumeration in outstanding communities where, they believed that for whatever reason, enumeration has been either slow or not carried out yet. The release added as Stat-SL winds down, they will leave no willing household behind.
The release further stated that Stats SL used the mop-up exercise to redeploy enumerators and supervisors in all areas where there have been refusals or enumerators have not reached for other reasons.
During the winding down exercise, Stat-SL says it will go district by district to systematically embark on the following: To verify completeness of coverage in all districts; to Sync all data on remaining tablets; to Collect all electronic tablets and power banks; to Conclude payment of all field staff; and Conclude the census process and thank the communities for their cooperation.
Stat-SL also mentioned that a growing number of people have visited Stats SL HQ and at their district offices and requested to be counted, noting that those that went to Stat-SL offices to be counted came from communities where enumerators were not initially welcomed.
In terms of payment of field staff, Stat-SL, in their press release revealed that a remaining 70 percent allowance to field staff will be paid via bank accounts. Stat-SL therefore called on field staffs to submit their bank account details to the District Statisticians in the District Offices and to the Census Programme Manager at their HQ.
Field staffs that have had their work certified as complete will be paid first. The institution also disclosed that their toll free line (811) is still active, for those who are yet to be counted, noting that they can come to people's door step for them to be counted.