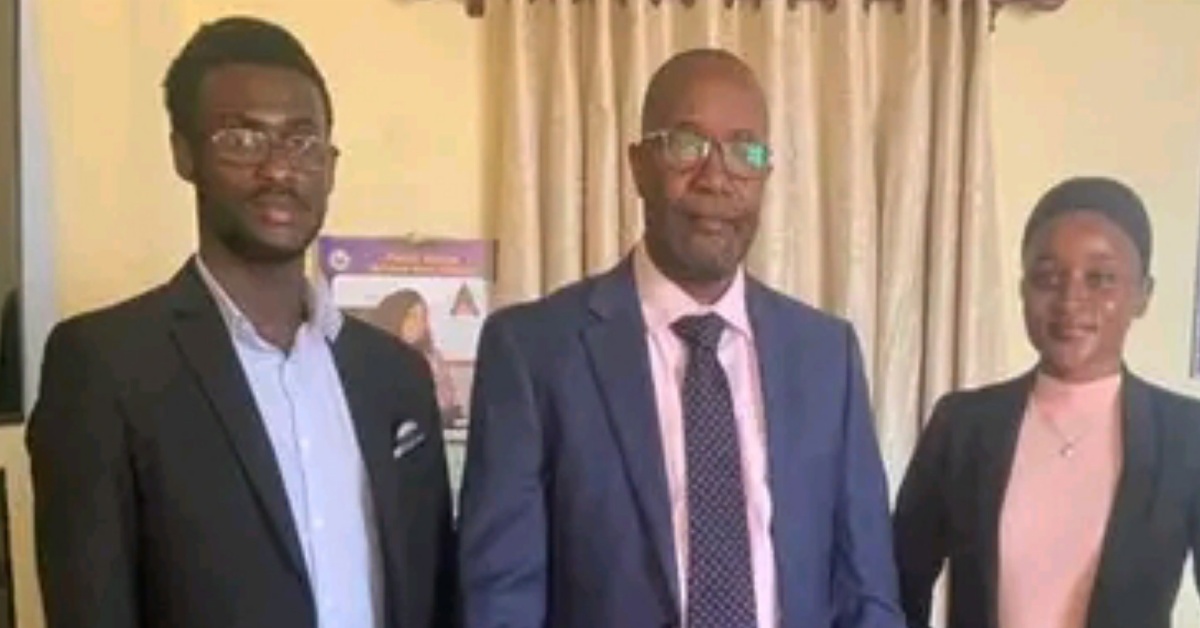 FBC Student Union Government Engages Information Minister
The Minister of Information of Fourah Bay the College Student Union, Alpha Sanunu Bah and his Deputy Jarai Bah have paid a courtesy visit to the Sierra Leone's Minister of Information and Communication, Mohamed Rahman Swaray at his office in Youyi Building, Freetown.
The purpose of the visit was to create a relationship between the two ministries that will facilitate feature projects and engagement that will bring mutual benefit to students and citizens of the country.
In his address, the Minister said that he is willing to corporate with the Student Union Government and cater to the welfare of students.
He concluded by applauding the effort of the information Ministry of FBC and promising to support their every move in enhancing success.