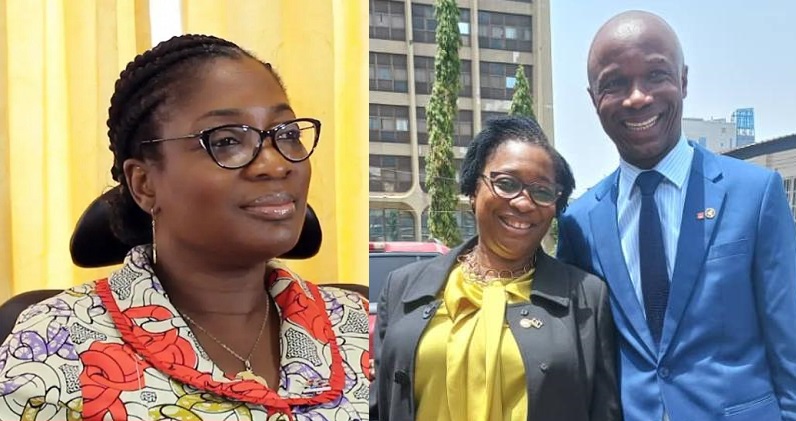 Suspended Auditor General's Trial Adjourned to April as Lawyers Challenge Tribunal Jurisdiction
The Tribunal set up to investigate alleged misconduct by Auditor-General Lara Taylor-Pearce and one of her deputies, Tamba Momoh has adjourned the case to April 7 2022.
The adjournment came after lawyers for the suspended Auditor General defence raised a series of objections.
Sierra Eye reported that Rowland S.V. Wright Solicitor for Lara Taylor-Pearce, Auditor-General raised several objections at tribunal set to investigate 'misconduct'.
"We are invited to appear without any published rules of procedure or rules of evidence and without any specific charges no witness statements". he submits that "his client cannot submit to the jurisdiction of the tribunal. Certain papers were filed at Supreme Court which requires interpretation and an application has been filed to stop this proceedings. We are questioning the jurisdiction of this panel .It is only the Supreme Court that is vested with the powers to interpret the constitution. So this matter has to be adjourned until the matter at the Supreme Court is determined by the Supreme Court," Rowland Wright said.
Pa Momo Fofana lawyer for Tamba Momoh suspended deputy Auditor-General also raises objection based on section 3 of Audit Service Act. Says "it will be an action in futility if we proceed. we want to reinforce the jurisdictional objection with reference to the audit service Act section 3."
The Tribunal was set up by President Julius Maada Bio with the mandate to inquire into a case for slated misconduct against the Auditor-General, Mrs. Lara Taylor-pearce and Mr. Tamba Momoh.
The President appointed the Hon. Justice (Rtd) Mrs. Nyawo Matturi-Jones, JSC, as chairperson, Hon. Justice Ivan Sesay, JA, and Lahai Momoh Farmah Esq as a members of the Tribunal.
The public hearing commenced earlier today at the Main Law Courts Building, Siaka Stevens Street, Freetown.