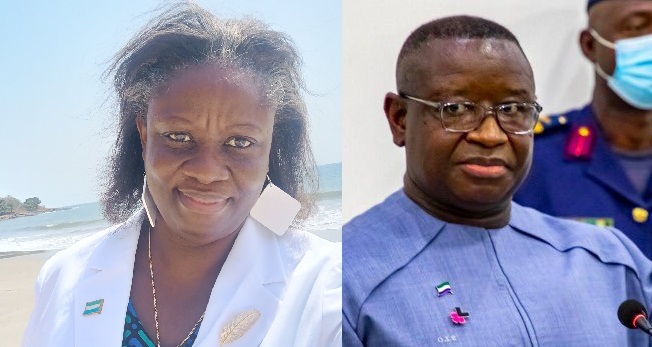 Sylvia Blyden Reacts to Being 'Appointed' as New Minister of Information by President Bio
Dr sylvia Olayinka blyden has reacted to the press release which was making rounds on social media that H.E the president, Dr. Julius Maada Bio has appointed Dr. Sylvia Olayinka Blyden Minister of Information and Broadcasting.
Sylvia Blyden posted a tweet on her timeline, declaring the press release which state that she has been appointed by the president minister of Information and broadcasting, to be fake news. In her tweet, she expressed her utmost disappointment on her supporters who had sent her congratulatory messages upon seeing that fake press release without crosschecking whether it was true. She didn't expect them to be that gullible to believe such a fabricated story just like that even when the possibilities of her been appointed minister of Information and broadcasting were too slim.
She said that no wonder some jihad fighter calls them uncivilized and illiterate people, it is because they are too quick to believe something, therefore they are easily fooled.
"No wonder da jihad fighter day call una munku. How una go look at this obviously faked document announcing my 'appointment' and some of you start sending me congratulations messages? Which kind gullibility this my dear people? Why rush to believe such nonsense?"