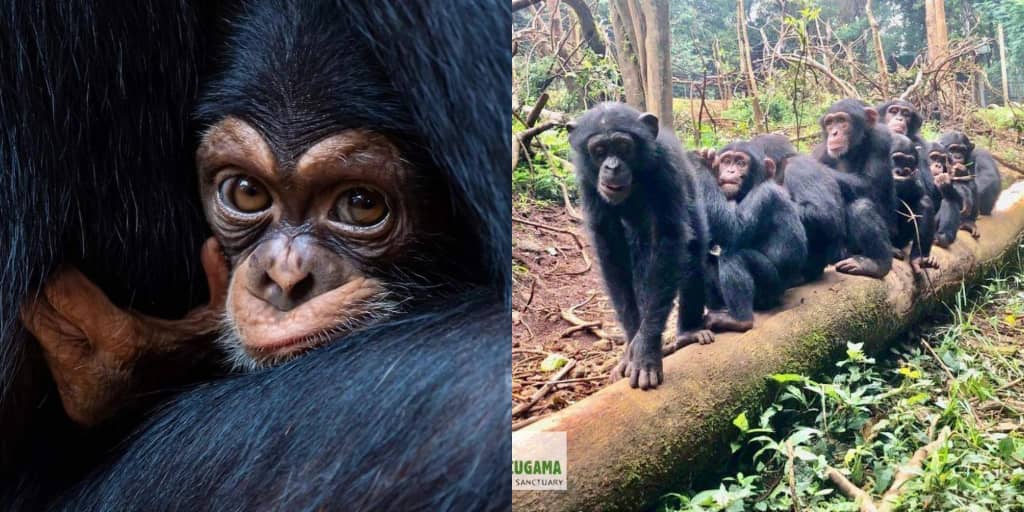 Tacugama Calls For Protection of Chimpanzees in Sierra Leone
Tacugama Chimpanzee Sanctuary (TCS) has urged Sierra Leoneans to to protect the country's chimpanzee population, which are already facing threat of extinction.
Tacugama made this call during a press conference to inform the public about the 'Chimp Week' and the Chimpanzee National Animal Awareness and Protection Campaign (CNAAPC) which begins on the 9th to the 15th of May.
The concept behind CNAAPC and the Chimp Week is to create awareness about the socio-economic benefits of protecting the country's endangered primates.
Sierra Leone, a country rich in flora and fauna has one of the largest collection of chimpanzees, but has already lost much of its chimpanzee population over the years. A national census conducted in 2010, revealed there are only 5,500 wild chimpanzees left in the country.
Rapid urbanization, hunting, deforestation caused by farming and logging have critically put the country's chimpanzees on the path to extinction.
In a bid to reverse this trend, the Government of Sierra Leone in 2019, declared the primate a national animal, making it illegal to hunt and keep chimps as pets. Sierra Leone became the first country to declare chimpanzee as a national animal.
Daniella Samura, Communications person for TCS said that the existence of chimpanzees is still being threatened by people who use them as meat and people who destroy the forest.
She added that many Sierra Leoneans are not aware of chimpanzees' status as National Animal and continues to poach them for bush meat and trade them as pet.
"If we destroy these animals, we are also destroying ourselves and our environment," Samura said.
According to Tacugama, to protect the chimpanzees and its habitat means mitigating climate change, constructing a nationwide Eco-Tourism circuit, reforesting critical areas of Sierra Leone's landscape, maintaining water catchments, installing rural renewable energy and One Health initiatives, crafting alternative livelihood programs and above all, engaging today's youth to protect tomorrow's environment.
The founder of Tacugama, Bala Amarasekaran said the country need to take the pride to protect the chimpanzees for the country to be recognized as the home of the chimpanzees and boost tourism.
He called on citizens to see the need to create connection between them and animals.
The Tacugama Chimpanzee Sanctuary established by Amarasekaran is now home to about 100 chimpanzees. The Sanctuary sits in a patch of pristine rainforest on the periphery of Freetown, the capital of Sierra Leone.