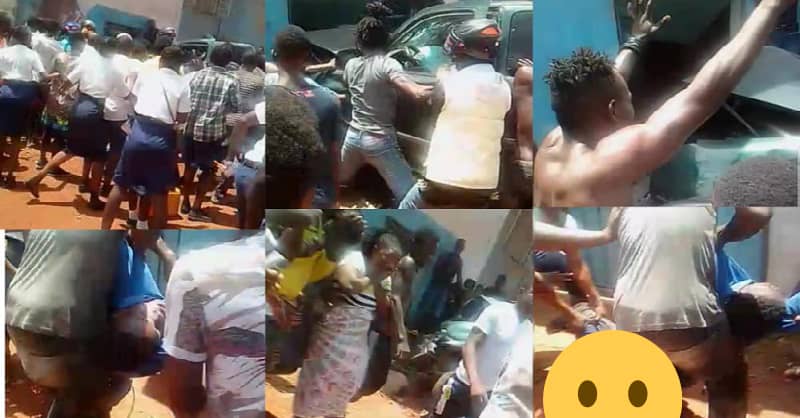 BECE Student Crushed to Death in Freetown Few Minutes After Finishing His Exams
A road accident in the West End of Freetown yesterday crushed a student to death and left one seriously injured.
According to a video obtained by Sierraloaded, the car accident occurred in the afternoon hours at Momoh Drive in the Lumley Community.
According to an eyewitness of the incident who sent the video to us, said the vehicle had lost control while coming down the hill by Kabasa Lodge, Juda.
The vehicle he then said just went right through the wall where it hit the victims leaving one crushed to death and the other leg totally battered.
The boy according to him was a Pupil who had just taken his last Basic Education Certificate Examination BECE paper and was heading home when the unfortunate incident befell him.
May his soul rest in peace and our deepest sympathy to members of the bereaved family.