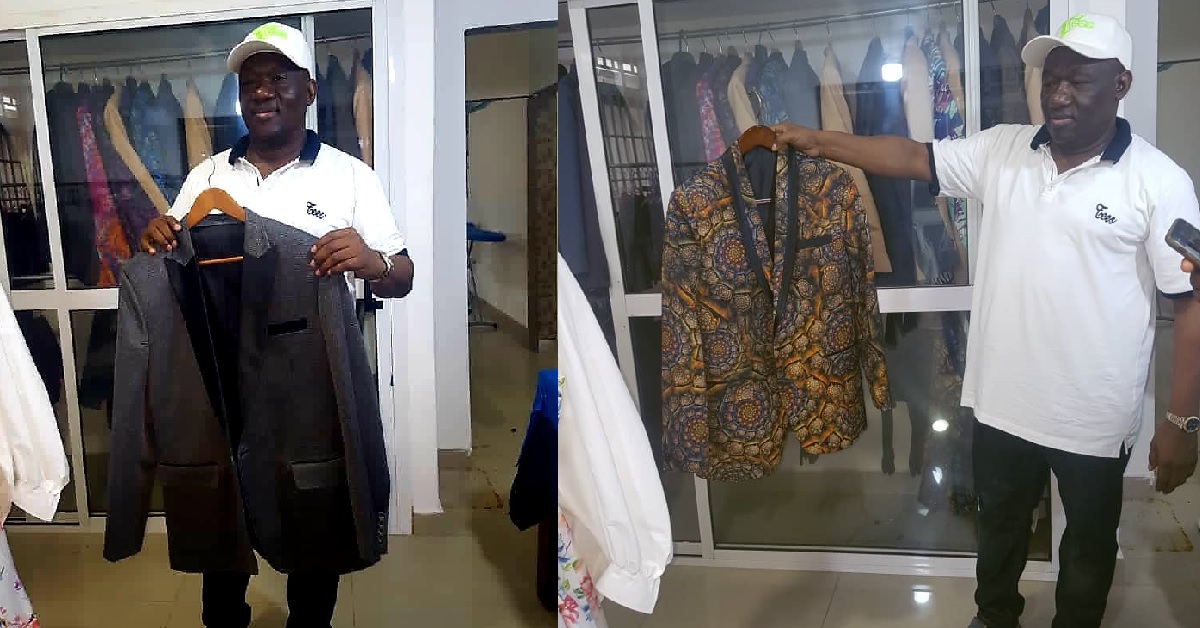 TEES Factory Set to Put Sierra Leone in The Garment Manufacturing Limelight
The latest indigenous investment entity in the country which, when visited for the very first time will leave anyone highly captivated, admiring at its orderliness, depth is indisputably the TEES Garment Factory which is situated on Wilkinson Road in Freetown and owned by the widely renowned former politician, who was a Presidential Flagbearer in the 2018 General Elections, Musa Tarawally.
In order for him to shed light on such a breathtaking investment, which many affluent Sierra Leoneans are not known for, he first intimated this medium that for now priority is being placed on focusing on three key areas which are industrial Garment production, capacity building and printing. "TEES is now engaged in industrial garment production, moving away from small scale tailoring enterprises simply because such is somehow lacking in the country and I am determined to change the narrative," Musa Tarawally told this medium.
He said currently there are 18 experts from Pakistan, India, Cape Verde, Philippines and their main focus is to transfer knowledge to Sierra Leoneans and make production faster.
According to him, the factory has the capacity to employ 250 workers and produce a minimum of 50,000 dresses monthly further revealing how they are now training 250 Sierra Leoneans in industrial tailoring.
"Our product lines will be school uniforms, military, police, prisons, fire force and all security uniforms, industrial wears, wedding dresses and all fashion wears," he optimistically revealed.
The Chief Executive Officer of TEES Garment Factory, Musa Tarawally stated with determination that in the next two years they will expand the production and start cotton plantation all over the country in order to develop the textile factory and at the same time create 25 thousand jobs within 5 years of cotton plantation.
Musa Tarawally furthered that TEES Garment factory will not only offer employment opportunities to Sierra Leoneans directly and indirectly but will definitely boost the country's economy in diverse ways including payment of taxes to Government.
Based on what he informed, the factory will not only cater for the local Sierra Leone market, but also will be exporting its products to other African countries, America, Asia and the EU, and at the same time is expected to have contractual agreements from countries within the West African Sub Region too.
Asked how his investment will position the country he responded by stating that he plans and hopes to make Sierra Leone the best country for professional sewing and garment production in West Africa.
"I will want to assure all and sundry that Truly Excellent and Exclusively Services, as the name implies, is what TEES is offering and will strive to continue to offer," the former politician now an investor cum businessman wrapped up the interview.