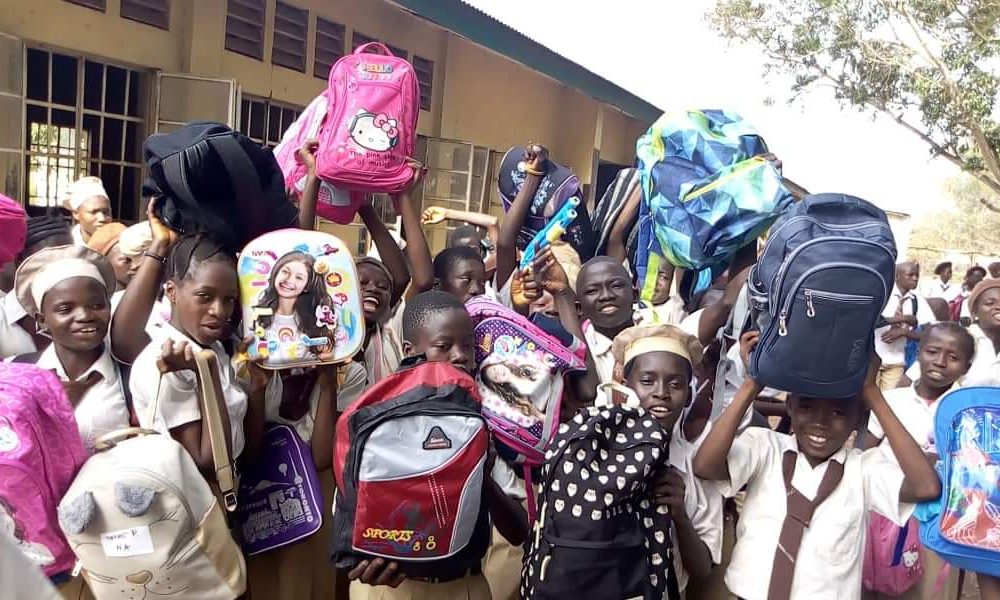 Transylvania Donates Over 1,500 Backpacks to Schools in Tonko Chiefdom
The Transylvania for Sierra Leone has on Friday February 21, 2020, donated over 1,500 bag packs with other school materials like exercises books, textbooks, pencils, pen, sharpeners, tablets and phones to students of different schools Tonkon Limba chiefdom in Kambia district, to compliment the Government's free quality education program.
Albert Deak, a member of Transylvania, said that the bags were donated individually by children in Romania. According Deak, the children stated that, they have donated the learning materials because they have passion for education and would like to help those who also have love for it.
He said, "We started the distribution of the learning materials after a ceremony with the Minister of Youths Affairs in Freetown."
They donated 700 bags to pupils at Madina Government School in Tonko Chiefdom in Kambia District.
Mariatu Kamara, the Head Girl of the School, expressed delight over the donations made to them by the children in Romania. She also praised the efforts of the children.
Dr. Amara Turay, the Principal of the School, thanked the donors for selecting his school amongst many others in the District, and asked for God's blessing for the kind gesture and the safe travels of the visitors who were part of the Budapest-Bamako Rally which finish in Freetown.
On the same day, they also distributed another 400 school bags to the Bubuya KDEC Primary in the same Chiefdom where pupils from classes one to six benefitted from the donations.
On Saturday February 22, 2020, the team continued to Mile 14 where they also gave hundreds of the same school bags to pupils and will continue to Magburaka and Malal, Mile 91.
Dauda Kamara Junior thanked the Minister of Youths Affairs Mohamed Orman Bangura for his kind effort in ensuring that the bags reach the shores of Sierra Leone duty free. He also admonished the pupils to focus on their education in order to contribute meaningfully to society in the future.