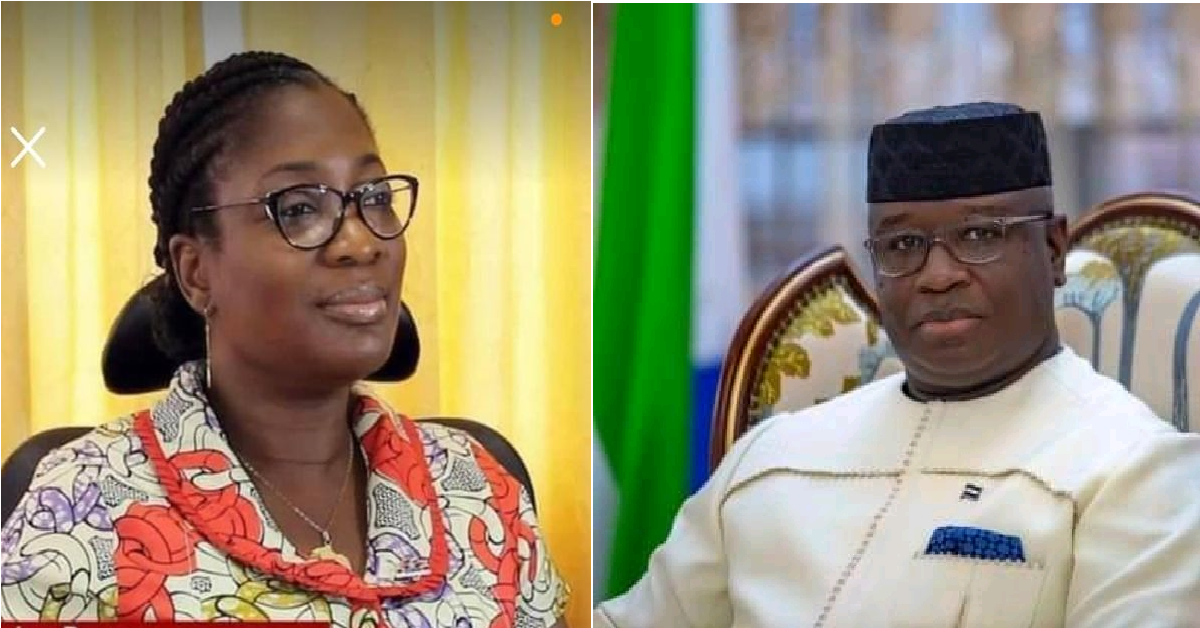 Tribunal to Probe Auditor-General, Lara Taylor-Pearce Announces Commencement of Public Hearing
The Secretary of the Special Tribunal  set up to Probe  Former Auditor-General Lara Taylor-Pearce, Mohamed I. Kutubu has announced date for the commencement of her Public hearing.
Katubu has informed the General Public that the the Tribunal set-up by His excellency the President with the mandate to inquire a case for stated misconduct against the Auditor-General , Mrs Lara-Taylor and Mr Tamba Momoh commences Public Hearing on Thursday 17th March, 2022 at at 12:00noon at the Main Law Courts Building , Siaka Stevens Street, Freetown.
It could be recalled that His Excellency the President appointed the Hon. Justice (Rtd) Mrs. Nyawo Matturi-Jones , JSC, as Chairperson , Hon Justice Ivan Sesay, JA, and Lahai Momoh Farmah Esq as members of the Tribunal.
The release Concludes that by this notice the Auditor-General, Mrs Lara-Taylor Pearce and Mr Tamba Momoh are hereby required to attend