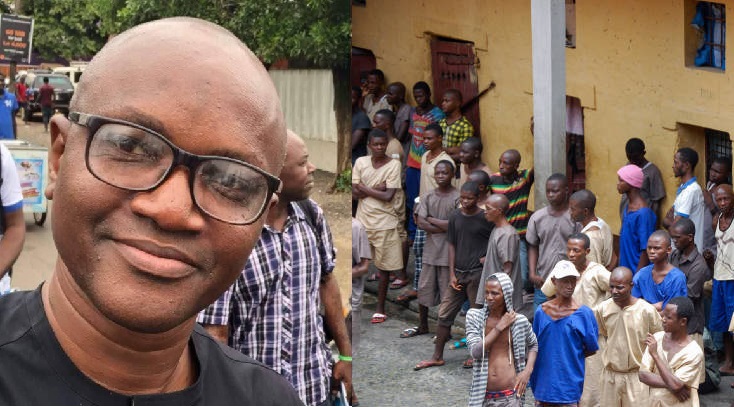 BREAKING: Popular BBC Journalist, Umaru Fofana 'Lands in Prison'
Sierra Leonean Journalist and BBC Reporter, Umaru Fofana on Monday landed in Makeni prison in the North-West with Justice Brown-Marke to collect data from prisoners.
The exercise was part of the initiative of Chief Justice Desmond Babatunde Edwards and The Judiciary of Sierra Leone as effort to increase access to justice and decongest Correctional Centres across the country. As part of the committee, Umaru Fofana and Justice Brown-Marke were at Makeni Prison to review the convictions of over 1,000 inmates.
While in the reviewing process, the popular journalist shared his experience on his Facebook page;
"Today I spent four hours inside the Makeni prison. With Justice Brown-Marke. As he reviewed cases – all misdemeanors for which people are spending FIVE YEARS behind bars. I was told the five cells were meant for 80 inmates. As if that's not bad enough, there are 189 people crammed inside the facility. Many – perhaps most – for crimes that are a waste of everything to jail anyone for. Mostly young people, they include someone who stole four plastic chairs which were retrieved anyway. Or a Bluetooth earpiece. That doesn't tell all the story. If you missed my BBC report today, grab a copy of Politico Newspaper on Wednesday. " He stated.