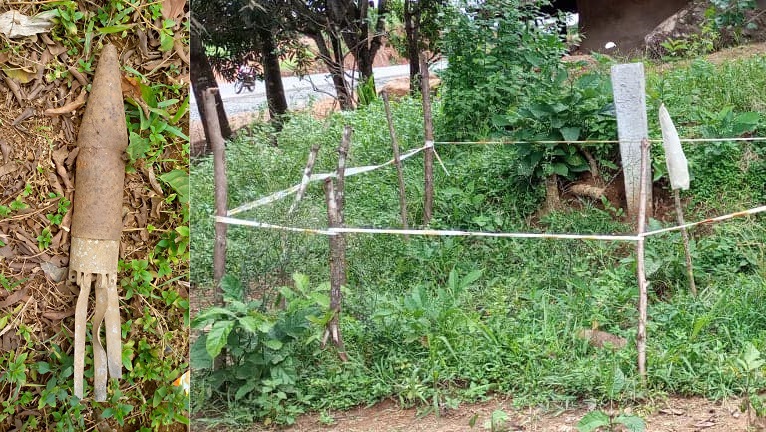 Unexploded Bomb Found at Sierra Leone Border Town
An unexploded bomb discovered by an 8-year-old boy is still where it was found near houses, and residents of Jendema town are worried it might explode someday, causing serious injuries and/or deaths.
Jendema is a border town crossing point in Pujehun district, southern Sierra Leone, and is closest to neighboring Liberia.
The boy who found the exploded ordinance in April, according to residents, was looking for scrap metal parts when he came across the bomb.
TV-News24 visited the town late June, saw the bomb, and independently verified the story.
Our reporter then spoke to the police, and a senior military officer of the 14th Infantry Battalion – overseeing that axis, who confirmed the dangers of the unexploded bomb.
But as of Friday, residents tell TV-News24 the bomb is still at an isolation spot created for it – unmoved thus, endangering lives.