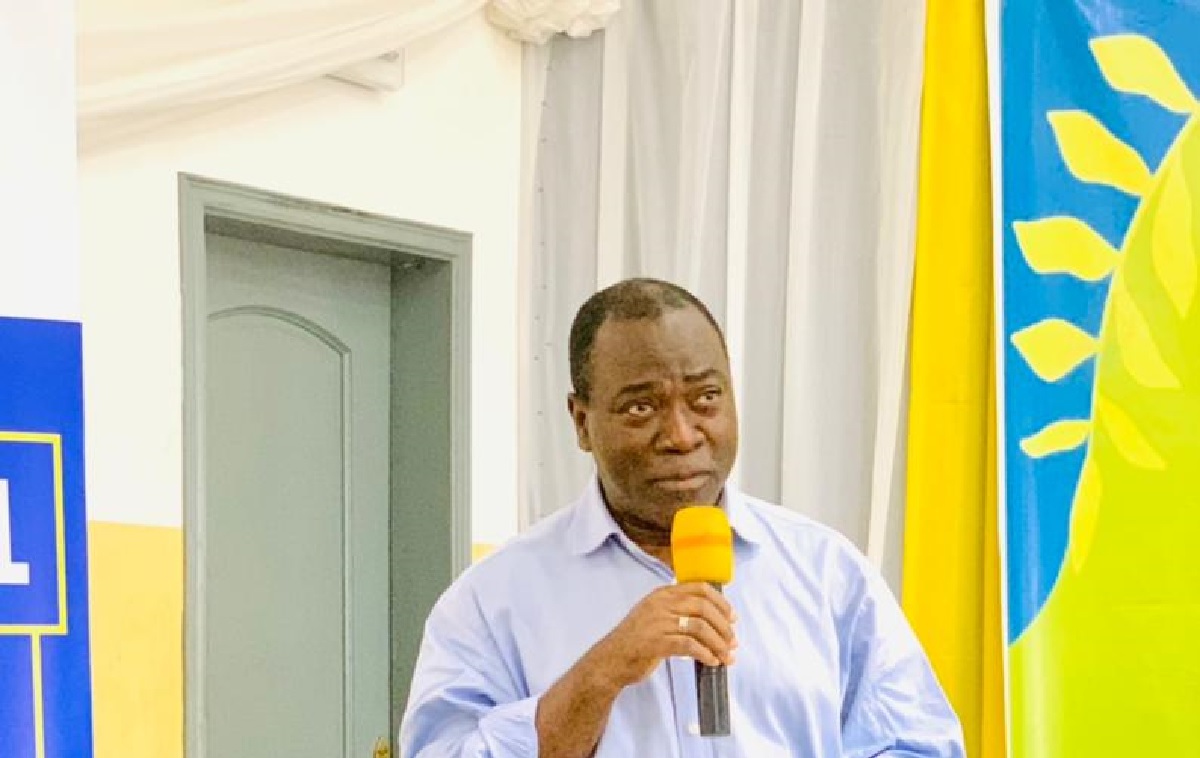 United Nations Sierra Leone Commends Fourah Bay College For Promoting Gender Equality
The United Nations(UN) Resident Coordinator in Sierra Leone, Dr. Babatunde A. Ahonsi has commended Fourah Bay College (FBC) for promoting Gender Equality within its structures. His submission was highlighted in a panel discussion and no manel pledge programme held yesterday, the 7th of March, 2022 at the college's multi-purpose hall , on Mount Aureol in Freetown.
The abovementioned programme jointly organised by UN Sierra Leone and FBC Students' Union aimed at commemorating the International Women's Day with the theme: Gender Equality Today for a Sustainable Tomorrow.
In giving his Keynote Address, Dr. Ahonsi praised the current FBC family for been able to break the male-dominated chain that existed in the first western-style built university in Sub-Saharan Africa for over 74 years by electing its first female students' union president in 2021, among other strives made in promoting gender equality. He however hastily said that more work is needed within the college's structures, and also nationwide in addressing the massive disparities in upholding the 5th provision of the Sustainable Development Goals (SDG's) which mainly seeks to achieve gender equality and empower all women and girls. The said goal is considered very important in actualising the169 targets in the SDG's that all UN Member States have agreed to work towards achieving by the year 2030.
He also called on all stakeholders to join efforts and invest in gender equality and women's empowerment, including ensuring their meaningful participation in policy making and climate change mitigation, adaptation, and response.
In his swift statement as the overall and strategic administrative and academic head of FBC, the Deputy Vice Chancellor of FBC, Professor Lawrence Kamara stressed on the unprecedented drive for change in the lives of women, and a growing need for their involvement in developmental activities that would bring about far reaching positive results.
He further stated that robustly increasing women's representation in areas such as tertiary learning institutions, corporations, and political space can trigger massive economic growth in our society.
In giving her succinct speech as the current and first ever female President of FBC, Ms. Adama Sillah encouraged women and girls to be resilient in changing the ill societal norm that ideally subject women to playing secondary roles to men.
"We should be very much determined to own our spaces and make our existence felt wherever we find ourselves; now is the time for all of us to enhance gender equality for a sustainable tomorrow" she emphasized.
In buttressing the strategic roles of women in promoting sustainable development, the Chairperson of the event who is also the Director of Academic and Career Advisory and Counseling Services (ACACS) at the University of Sierra Leone, Dr. Fatu Taqi said that the enactment of national laws and policies promoting the welfare of women and girls are a welcoming news, but mentioned that ensuring their proper implementation and increasing public awareness about their existence are equally important.
The panel discussion among seasoned personalities from different facets of society, and a live educative concert from the USL theatre group advanced on ways of promoting the social, economic, and cultural structures that determine the welfare and legal status of women and girls in our society.