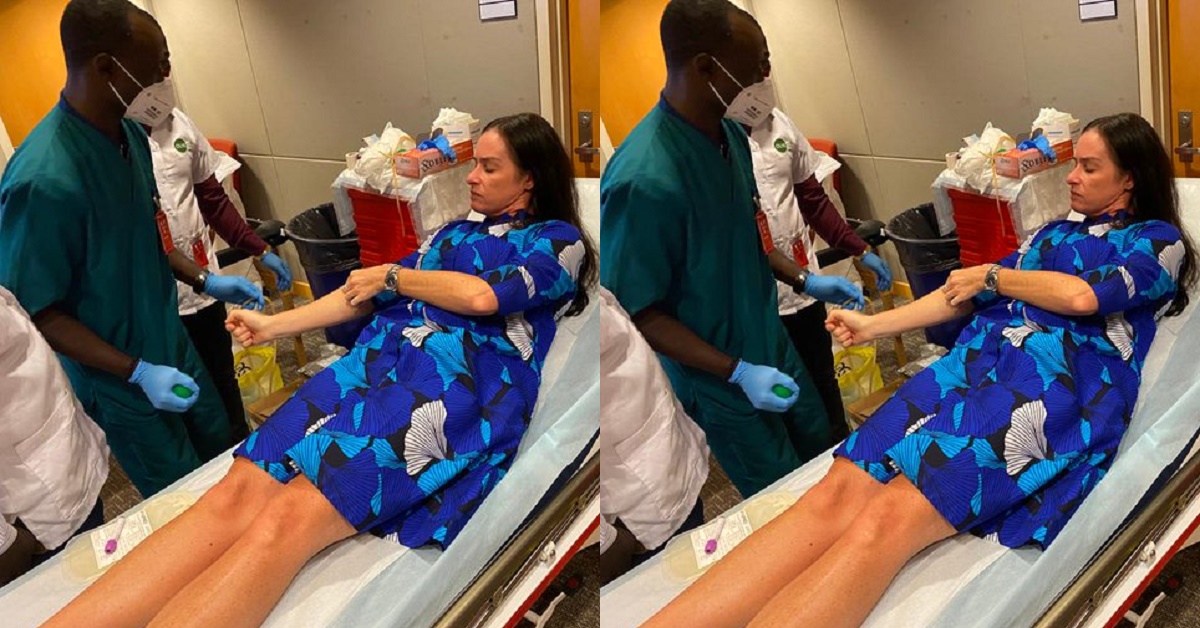 US Embassy Donates Blood For Fire Victims
Fifty Members of the US Embassy in Freetown showed up at the Hospital to donate blood for the Victims of the Fuel Tanker Explosion at Wellington. The Embassy tweeted this on their twitter timeline with pictures of them donating their blood.
Health Authorities had asked for healthy people to donate blood for the victims as they are desperately in need of blood because of the high degree of burns which they sustained.
The Embassy's act of kindness was its own way of giving support to the victims of the fire Accident. All fifty of them donated enough blood that will help save about ninety victims of the tanker explosion.
" Today, in a show of solidarity and support, 50 of us at the U.S. Embassy showed up to donate blood for the victims of the Wellington fire.  We donated enough blood to help approximately 90 victims of the fire".