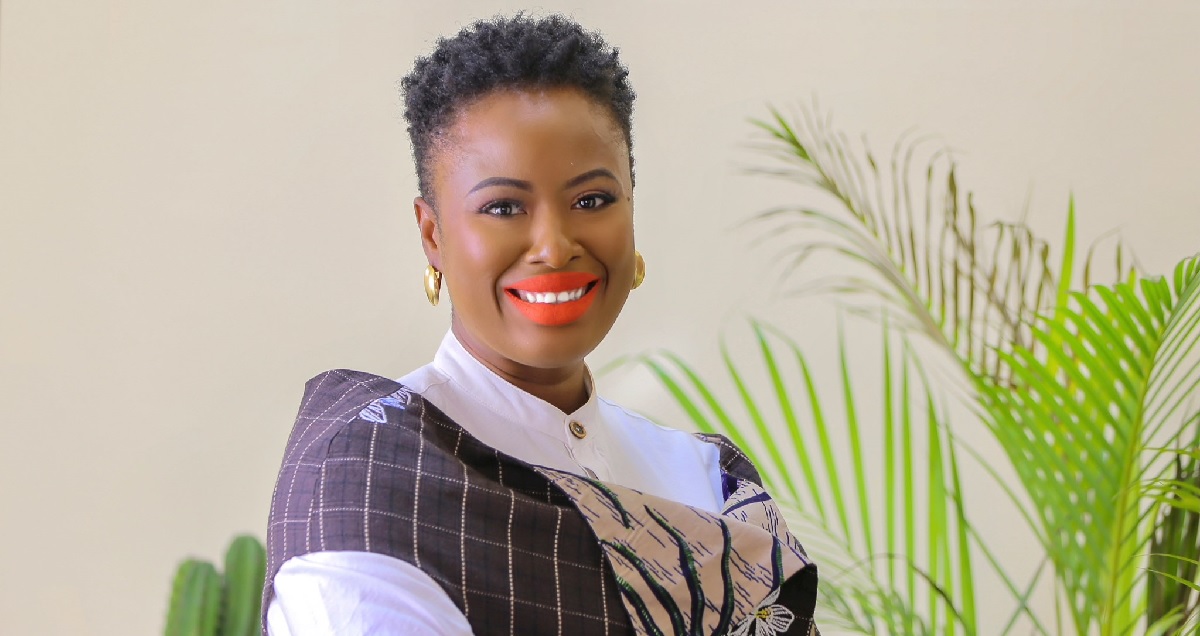 Seattle America: Read Vickie Remoe Keynote Address About The Power of Girls Education in Sierra Leone
Popular Sierra Leonean Vickie Remoe has addressed school pupils on the Power of Girls Education at the School for Salone Annual Benefit for Education.
Delivering her keynote address, Vickie Remoe starts by explaining her experience as a child back then.
"When I was 12, my grandmother put my two cousins and me on a bus unaccompanied to travel to Conakry from Freetown. It was 1997, and the coup had just happened. She was primarily afraid for me and my cousin Salwa. We were girls. And all girls were vulnerable during the war.
My two cousins, Salwa and Amadu, were 15 and 16, respectively, and we had never traveled without our parents. We sat with other families in a tiny 24-seater bus and rode from morning to night through armed checkpoints until we crossed the border.
Once we got to Guinea, we went straight to the Sierra Leone Embassy. People were everywhere when the gates opened around midnight to let us in. Refugees slept in the garage, on the ground, inside the offices, on the floor, and on the tables.
Thankfully we slept on the embassy floor for just one night. My mother, a diplomat in Ethiopia, had arranged for us to spend the rest of our time in Guinea at the Ghana High Commission.
We spent two months in Guinea before we joined my mom in Addis. And a year later, I joined my Dad here in the US, in Maryland.
I was a refugee for only two months, but that experience set me on the path I am on today.
"Why could I leave Sierra Leone unharmed" while many others could not? My fate would have been different if I had been born into any of the other families in my community. And knowing that it was good fortune that saved me has always made me feel that I had to pay it forward with service.
I finished high school in Maryland and won a full ride to Haverford College, thanks to the Bill and Melinda Gates Millennium Scholarship Program. At Haverford, I was encouraged to lead and inspired to serve. Mountain Beyond Mountains, Paul Farmer's biography, was assigned to reading in one of my classes, and Paul's story made me believe one person could make a difference.
Naturally, my heart turned to Sierra Leone. I felt I had a debt to pay.
My therapist recently gave me a phrase for that feeling she called "survivor's guilt". I think it's a little of that but also understanding that my class and education have afforded me privileges. To whom much is given, much is required.
I returned to Sierra Leone in the summer of 2003 to volunteer to teach English to fourth and sixth graders; the war ended in 2001. Most of my students were teenagers. Every year in college, I went back to the Forum for African Women Educationalists to teach.
When I learned they had never been to the Library, I organized a field trip to the Sierra Leone Library Board. I wrote plays for them to express themselves and taught them the hip-hop anthem, "I know I can be what I will be if I work hard it, I'll be what I wanna be".
I taught at FAWE for four summers, including my last year of college. I saw my students graduate and go on to junior secondary school. I've lost touch with many of them, but thanks to Facebook, some of them have found me over the years.
One of my students works at the Sierra Leone broadcasting service as a reporter, and another, Madiana, who I've met several times since we connected online, is now a Professor of Linguistics at Njala University.
After Haverford, I decided to move back to Sierra Leone. I felt called to serve; in the summers, I had gone home to volunteer, and it was clear that so many children and young people had been left behind.
Even in my community in Murray Town, which one would consider a "good part" of town, my childhood friends had not gone far in school. Not a single one of my friends had finished secondary school. Each one had dropped out at JSS to have a baby, and they had not re-enrolled.
Without an education, their choices for work are petty trading and fishmongering. Their earnings are limited but much worse than that; they have no self-belief. As young women, they were more likely to stay in abusive relationships, and they were less likely to seek prenatal care. And when they lost their babies in infancy, they believed their death was caused by witchcraft. The value of education in Sierra Leone is about much more than literacy. Education decides the quality of life, and, in some cases, knowing when and how to access medical care, impacts health outcomes and life expectancy.
My grandmother was 15 when she was taken out of school so she could marry. While my grandma was literate, she never got beyond the sixth grade; her life mantra was simple: "gal pikin for go school".
My mom was the first in our family to go to college. She graduated from SUNY New Paltz. And when I moved back to Sierra Leone in 2007 after undergrad, my grandma let me know she expected me to get my master's. The last conversation we had before she passed from cancer in 2010 was the call I made to let her know I had been accepted to study Journalism at Columbia University. I'm the first woman in my family to get a master's degree.
I lived in Sierra Leone from 2007 – 2010 before leaving for grad school, and it was hard. Nothing I had learned at Haverford could prepare me for the overt sexism and sexual harassment I faced as a TV producer.
I was just out of college and broke, trying to tell diverse stories about Sierra Leone–a break from the media's death, disease, and destruction. I felt I could serve my community by creating content to capture our resilience, creativity, and culture. I wanted to change the narrative about Sierra Leone. But to get my TV Show to broadcast, I needed sponsorship.
In every company I went to, I met men who would give me meetings to discuss sponsorship, but instead, they would proposition me. They liked my show, but they demanded transactional sexual relationships in exchange for sponsorship.
I could walk away from those situations with my integrity intact and my head held high (even though I was very, very broke) because I knew I could create other opportunities for myself. And I have. I took a break from producing TV and went to graduate school.
After I graduated, I moved to Ghana and founded a new marketing company. At first, it was just me, working out of coffee shops and hotel lobbies. Today I have 5 core staff members and 5 support staff.
After taking a seven-year break from the TV Show, I returned to it in 2018, and the show now broadcasts continent-wide on DSTV. I would be in production for a new season if not for the pandemic.
While on pandemic hiatus from the show, I have published two early reader children's books to teach vowel sounds and celebrate Sierra Leonean culture.
I've had a world-class education, and as a result, I have created opportunities for myself and others. I've had my choice of career. I've been able to walk away from difficult situations too.
Sadly, I am not the norm, but I should be. Every girl in Sierra Leone should have the opportunity to learn. So that they can grow up to have the same freedoms. To have a choice between girlhood or motherhood. Without quality education, the prospects for girls in SL are grim. One in three will be forced into early marriage, and one in three will be a mom before their 19th birthday.
What Schools for Salone offers to girls in Sierra Leone is education, but it's more than that—it's a future where they can have more choices.
When Bidemi Carroll asked if I would be interested in joining the board, It was an emphatic yes! I didn't need to be convinced.
I've seen many NGOs come and go since I started returning to Sierra Leone in 2003, and many have left the communities they served worse off. Since I first heard of Schools for Salone in 2010, three things have struck me over the years:
They're culturally considerate, and by this, I mean they understand and respect Sierra Leonean customs and traditions––which though they can slow things down, are required.
Schools for Salone is radically collaborative. They center Sierra Leoneans at the heart of education service delivery. The organization might have scaled faster if Cindy had sold herself as a "white savior," but I have seen how thoughtfully she has navigated that delicate balance between trying to tell her founder's story that's true without taking agency away from community members and partners on the ground.
The organization is heart-first. Every member of the board and everyone I have met affiliated with Schools for Salone is driven by love and service to humanity.
I was born in Freetown the same year Cindy got there after some of you had already left. I'm not saying that to show how young I am, but rather to highlight your and Cindy's long-standing service to Sierra Leone. Your commitment to education in remote communities in need is why I had to be here today.
So many of you in this room have been showing up for Sierra Leone for as long as I've been alive.
So in my mother's language; Momo yo, in Mende baika way, in Fulani barka, and my father's language una tenki. Thank you on behalf of all the Sierra Leoneans in this room and at home for enabling Schools for Salone to make education more accessible, effective, and inclusive, especially for girls.
The government of Sierra Leone has made great strides in recent years to increase access to education. Some 2 million children are enrolled in school at all levels. While this is an impressive achievement, only 3% of children in grades 2 and 3 are reading at their level.
The government is doing everything it can to bring quality back to education. Still, small community-driven organizations like Schools for Salone have an important role. National government policy in Sierra Leone rarely survives from one administration to the next. There is no telling if the current emphasis on education will continue five years from now or after the June elections if a new government is elected. We must continue to serve Sierra Leonean communities no matter what.
A building does not make a school, and every school is not a place of learning.
With your support today, Schools for Salone will not only build more schools in last-mile communities in Sierra Leone, but it will also train more teachers who will improve literacy rates. Your donations will provide reproductive health education to girls who will, for the first time, have an opportunity to talk about their bodies and menstrual cycle without any stigma. You will support the construction of more libraries that stock mine and other culturally relevant reading and learning materials.
And you will support Schools for Salone not because of anything I've said here or the video you're about to watch. You'll support this organization because, like Cindy, and every school for Salone board member, you're driven by love and service to humanity.
Thank You".