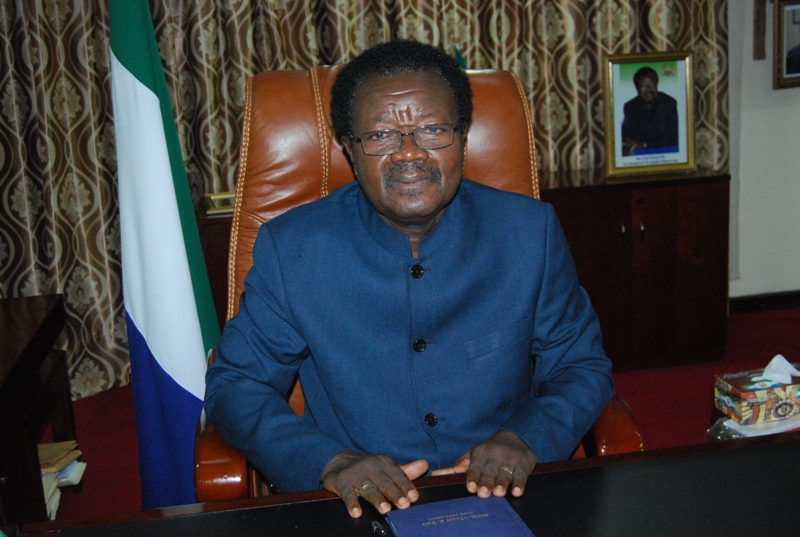 Vice President Victor Foh to be Awarded Honorary Doctorate Degree
Sierraloaded has been authoritatively informed that the Vice President of Sierra Leone, Ambassador Victor Bockarie Foh will soon bag an honorary doctorate Degree.
Awareness Times reports that Victor Foh has been recognized by the Board of Trustees, Faculty Senate and the student's body of the Cuttington University for his humanitarian gestures and will confer upon him an Honorary Doctorate Degree during the University's 54th Convocation Ceremony which will take place on the 26th September 2015 at the University Campus in Monrovia, Liberia
It was further gathered that VP Foh will serve as Guest Speaker for the Commencement of Convocation ceremony following invitation by the Board of Trustees, Administration, Faculty Senate and graduating class of 2014/2015 of the Universit.
If all goes as planned, the Vice President will thenceforth be described as Honourable Dr. Victor Bockarie Foh.