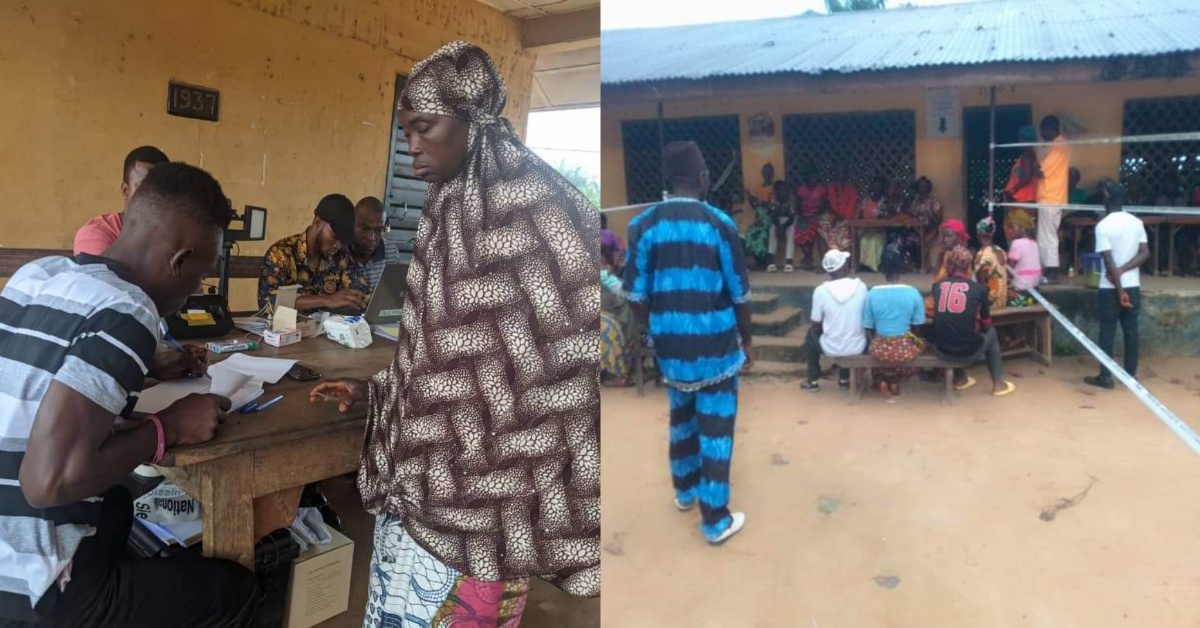 Voter Registration With Faulty Computers
There was anger and frustration and anger in various electoral registration centers across Sierra Leone last weekend, as voters were unable to register because of faulty computers.
In several centers in the capital Freetown, voters queued up for many hours waiting to register, only to be told by officials that they were experiencing technical problems. Other centers in the North, East, and South of the country experienced similar problems.
Before the announcement of the voter registration process, there were fears the exercise could face similar technical problems experienced during the 2021 population and housing census, which reports widespread logistical differences. The World Bank withdraw its support for the census process complaining of widespread logistical and technical problems that remained unresolved.
Arriving at her local center to register to vote and accompanied by the British High Commissioner to Sierra Leone Lisa Chesney, Mayor of Freetown Yvonne Aki-Sawyer said the people had queued for several hours unable to register.
Last week, the chief electoral commissioner and chairman of the electoral commission issued a statement declaring the start of the registration process.
"Fellow compatriot, the Electoral Commission of Sierra Leone will begin voter registration as scheduled on Saturday 3rd September 2022 in readiness for 24 June 2023 presidential, parliamentary and Local Council elections".
" The voter registration process will be in two phases.
Each phase takes 15 days and at every phase, the designation center will be opened at 7:00 a.m and close at 5 p.m. across the country in every constituency and ward.
The first phase will start on 3rd September and ends on 17 September 2022.
"The commission will need two day days to mobilize equipment and staff across the country to start the second phase on the 20th of September and ends on the 4th of October 2022. I encourage every eligible Sierra Leonean including those who will be 18 years old on 24th June 2023 to turn out in your numbers and present yourself at the registration center where you intend to vote and update your details.
"Documents required for registration are a valid Sierra Leonean passport, previous voter ID card, national ID card, certificate of NCRA, or Sierra Leone birth certificate. At the same time, we warn all those who intend to do or encourage double or under age registration not to attempt because they would be caught and prosecuted".