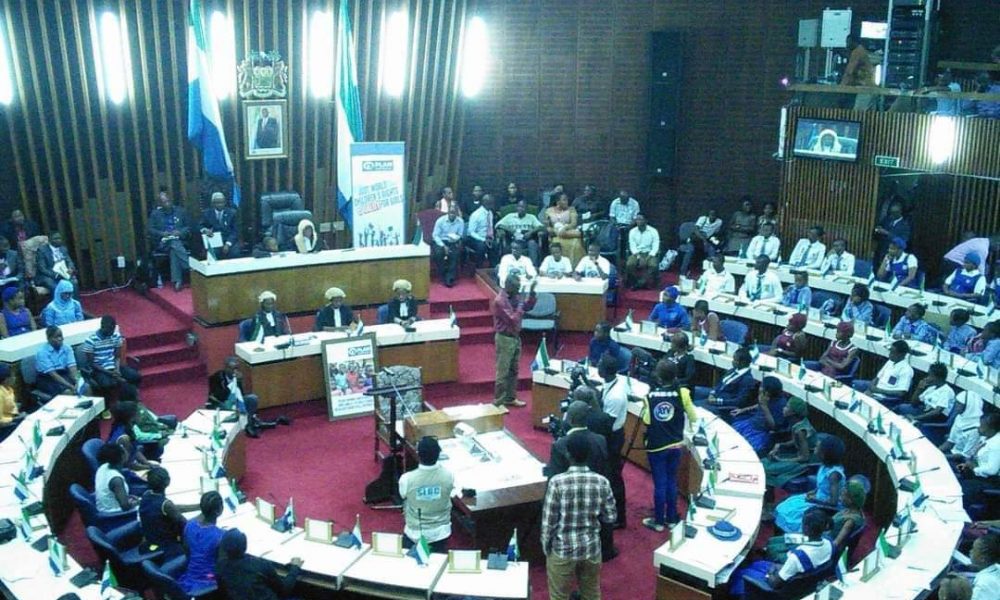 War of Words Over 2016 Budget as SLPP Parliament Members Set to Battle APC
Following the tabling of the Bill titled: "The Appropriation Act 2016" being an Act to authorize expenditure from the Consolidated Revenue Fund (CRF) for the services of Sierra Leone for the year 2016 by Dr. Kaifala Marah, Minister of Finance and Economic Development on Friday 6th November 2015, two firebrand Members of Parliament (MPs) have registered diametric views on the Bill ahead of its debate next week.
Speaking exclusively to this press, Hon. Umar Paran Tarawally (SLPP) representing Bo said that because he is displeased at the budget he 'deliberately' absented himself from the Well or proceeding.
He said he boycotted the budget reading because of the lack of priorities in the budgetary allocation.
"If government is allocating funds to specific aspects of national development, they should give priority to certain areas.
For me, the budget has not sufficiently addressed the priorities of Sierra Leone.
The priorities should be first and foremost service delivery," Hon Paran argued.
He noted that if the Executive and Councils are financially allocated funds yearly on behalf of citizens, they should be monitored.
"People who go after them to ensure that these services are well executed for the people, those that execute these services should be in a position to account to the people of Sierra Leone on how they executed these services and the resources they used in the execution, but unfortunately, Parliament that is responsible to undertake the monitoring of these service deliveries is seriously underfunded.
The allocation for Parliament is not appreciable," adding that he is not making a case for increment of salaries or other benefits for MPs.
"I am talking here about the recurrent or development budget for Parliament that has to do with administration," stressing that if Parliament is underfunded, they could not effectively carry out their activities and then it is therefore nonsense for him to go and sit to listen.
Hon Paran said his interest is the people of Sierra Leone who are in need of service delivery and in need of Parliamentary oversight for effectiveness and accountability which is lacking as a result of Parliament being underfunded, thus causing less oversight and improper administration.
"Our microphones in the Well are outdated and some not working, the toilets are stinky and filthy etc.
So to me, this is not a good budget when it comes to service delivery for the people of this country and how it can be monitored,"
Hon. Paran highlighted noting that: "I am urging us all when we come to Committee of Supply to recommend that we withhold the ministry of Finance's budget so that they will know they have a duty to perform."
However, on the contrary, Hon. Alhassan Kamara (APC Western Area) said that the budget is 'absolutely fantastic' and surpassed his expectation because of the Ebola misery.
The budget he said gives the nation hope in moving forward.
He said one thing that stands out clearly in the 2016 budget is that it shows "the continuous desire on the part of the government to improve on the human capacity of people in this country by way of putting more money into people's pockets in line with the post-Ebola recovery plan which caters for everybody right across the board," referencing disables, farmers, traders, civil servants all of which he said, stand out perfectly for him.
He added that he is hopeful in the budget deliverables by way of effective implementation.
"Absolutely, with continuous oversight on the part of institutions like the Audit Service Sierra Leone, the Parliament and the Anti-Corruption Commission, I am pretty sure we will have the desired effect," Hon. Kamara stated.
He said that the Parliamentary budgetary allocation is in no way a disappointment.
"We were not disappointed or dissatisfied with Parliament allocation, what we were expecting for today was the worst considering the Ebola background and its significant economic dent on the nation.
With an increment of nearly one billion Leones to Parliament's budget, I think it's a plus on the part of this government and we must congratulate the Minister of Finance for doing that," Hon. Alhassan Kamara highlighted and pointed out that as MPs, the onus is on their part to war against anti-budgetary and accountability attempts.