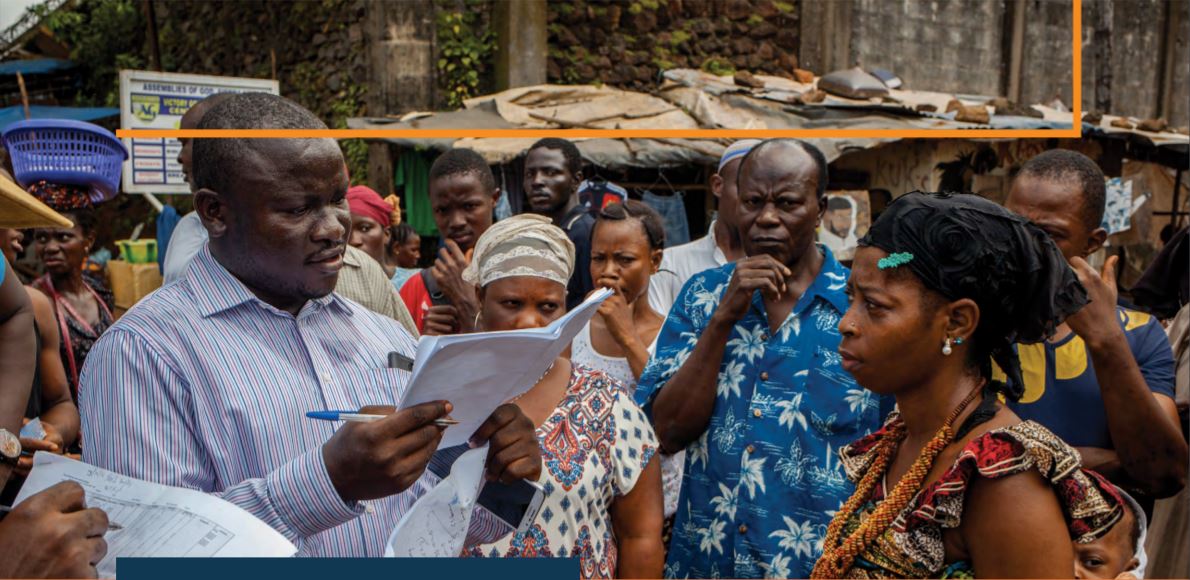 "We were Not Counted" Residents of Freetown React to Provisional Mid-Term Population And Housing Census Results
Residents in the capital city of Freetown have reacted to the Provisional Mid-Term Population and Housing Census results published by Statistics Sierra Leone on Tuesday 31st May 2022, according to most people who spoke to this medium: they were not counted.
Those who confirmed that enumerators indeed went to their houses and counted them still think the capital city has always been more populous than the other regions.
Arnolda Coker lives at Campbell Street in Freetown when asked about her thoughts on the census results she said she was surprised at how the figures substantially changed for Freetown.
"from the figures, I saw on Whatsapp Freetown's population has reduced drastically, how that happened I don't know," she said laughing. "Interestingly I live on the highway here at Campbell Street and no Statistics Sierra Leone Staff came to my house to count my family and she added.
Kadiatu Koroma Sells at Congo Market, she said she saw people around the market going to houses to count but she said no one reported the presence of Statistics Sierra Leone staff at Hastings Village where she lives."I am not saying they did not go to my home. because I am almost always out but my sister and aunty are always around and they did not report that anyone came around to count them," she said.
Baindu Momoh on her part agrees that there may have been issues with many other census results but says that is not enough reason to invalidate the entire exercise. she lives at SS Camp and confirmed that she saw people moving around counting households.
"They came to my house but I was not around on that day but my children gave them all the information they asked for, so my household was counted," d.
Abubakar Kanu lives at Hill Station also complained that he did not see any enumerator during the entire exercise. When asked about
possibility of the Statistics Sierra Leone staff coming to do the counting when he is not at home he responded by noting that he is almost always at home. "I am almost always at home. A retired civil servant like me hardly has anywhere to go, my legs are tired now so I only go to church just close to my house or take a stroll to the junction," he said.
Many other residents in Freetown took to social media to complain.
The 2021 provisional results make Kenema the most populous district with 772, 472 people a 26.657% increase from 609,891 in 2015.
Bombali has a population of 387,236 a decrease of 36% from 606,544 in 2021.
The Western Area Urban figures stand at 606,701 a 42.5% decrease from 1,055,964 in 2015,
whilst the Western Area Rural has a population of 217,784 a 49% decrease.