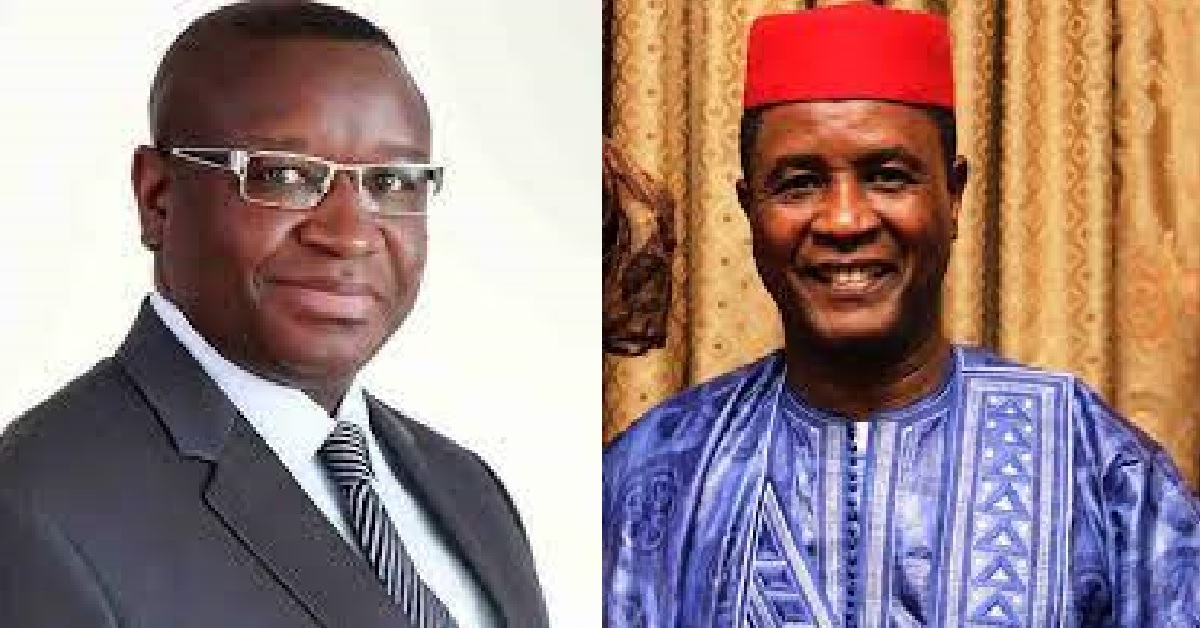 Why President Bio Appointed Alpha Kanu as a Minister – Presidential Spokesman Reveals
The Presidential Spokesman, Yusif Keketoma Sandi has revealed why the President of The Republic of Sierra Leone, His Excellency Brigadier (Rtd) Dr. Julius Maada appointed opposition APC politician, Honourable Alpha Kanu.
President Bio appointed Alpha Kanu as Resident Minister North-Western Province on 11th January, 2022. The former Honourable served as Minister of Presidential and Public Affairs and also Spokesman for the All People's Congress political party under the previous government of former President Dr. Ernest Bai Koroma.
According to the Presidential spokesman, Yusuf Keketoma Sandi said that his (Alpha Kanu) appointment was as a result of President Julius Maada Bio's desire for an inclusive government and also to ensure that every Sierra Leonean is able to contribute to national development regardless of their political or ethnic affiliations. He said the move was also aimed at promoting national cohesion.
President Bio made his 5th cabinet reshuffle on 11th January, 2022 where he appointed or deployed 14 people including Alpha Kanu to various government positions in which he was appointed Resident Minister North-Western Region, with a cabinet rank.
His appointment as a member of the main opposition All People's Congress (APC) has been the subject of discussion across Sierra Leone. While some say it was expected, given his curious relationship with Bio since power changed hands in 2018, others wonder about the intention of the President.
As a member of the APC, Alpha Kanu also served in other various cabinet positions in the Ernest Bai Koroma administration from 2007 to 2018, including as Minister of Mines, Minister of Information and Government spokesman.
Nevertheless, Yusuf Keketoma Sandi concluded that, Honourable Alpha Kanu was appointed as President Bio's desire to have an inclusive government and to promote national cohesion.