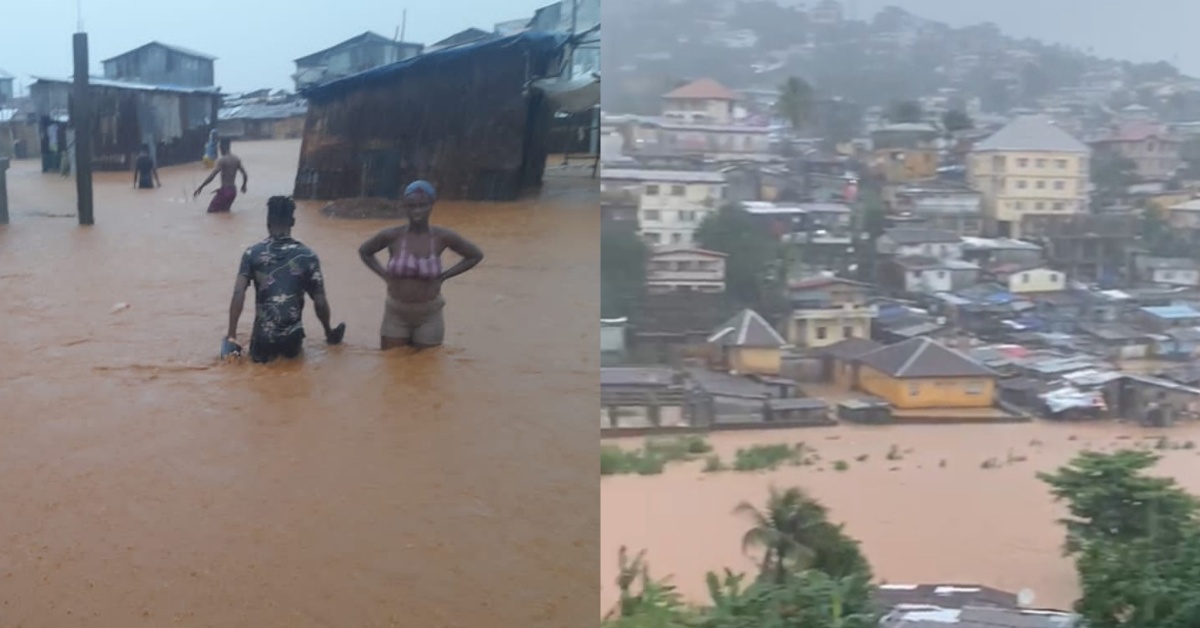 Why Sierra Leone Experienced The Rainiest August in Five Years
An analysis by the Sierra Leone Meteorological Agency has revealed that the rainfall recorded in the month of August 2022 surpassed the average rainfall recorded in other months of August for the last five years in the country.
"It is observed that August recorded the highest amount of rainfall followed by July, September, June, and May for the past five years. The month of August 2022 is observed to have recorded the highest rainfall for the past five years followed by 2020, 2019, 2021 and 2018," it reads in part.
However, the said highest rainfall recorded in August 2022 is still considered a deficit rainfall when compared to the past 15-30 years of historical rainfall for Freetown.
The above is an indication that even though most of the disasters could be attributed to climate change issues but are exacerbated by human activities such as deforestation, over grazing, mining activities, building houses on waterways, and poor settlement planning among others. It used to rain heavier than is currently recorded yet the disasters recorded now cannot be compared to that which obtained some 15-30 years ago.
The month of July according to the agency's analysis is seen as the second highest rainfall recorded for the past five years. It noted that the year 2020 recorded the. highest rainfall followed by 2019, 2018, 2022, and 2021. An analysis of incidences captured by the National Disaster Management Agency (NDMA) revealed that the agency has already recorded 117 disasters for 2022 out of which windstorm accounts for 30, mudslides 1, Flooding 6, Flashflood 8, and 8 building collapsed 64 of the said figures are fire-rated incidents.
It is noted that only five incidences of disasters were recorded in 2022 with a total of 132 cases in 2021.