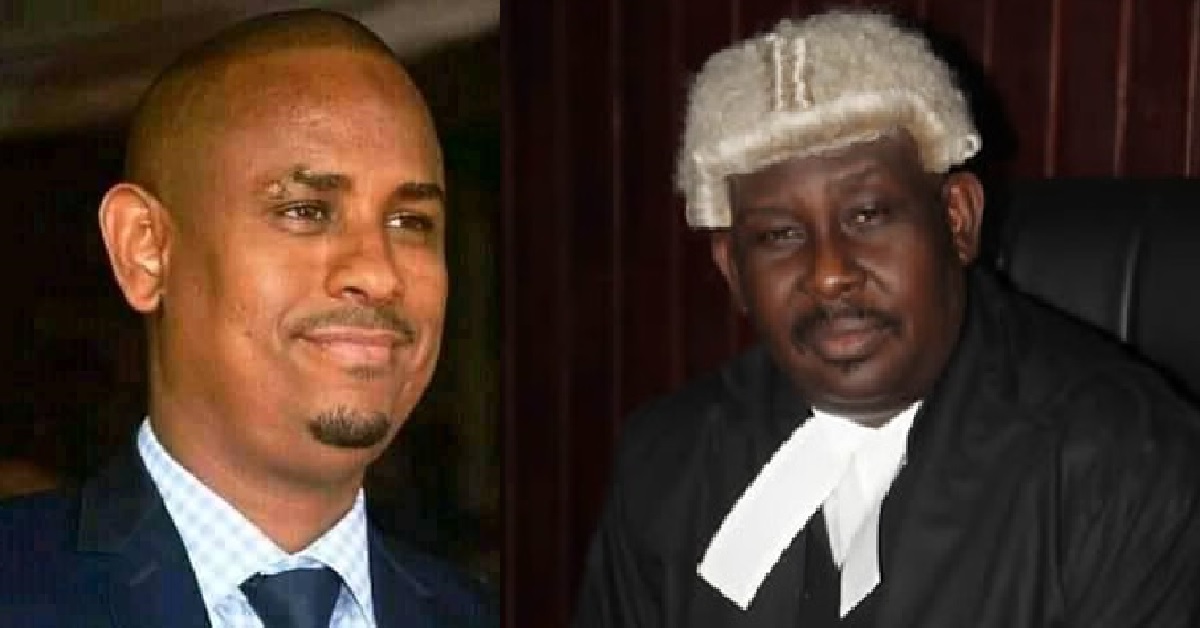 "This is The Worst Judiciary Ever in Sierra Leone" – Opposition Leader, Chernoh Bah Lambasts
The Leader of the Opposition All People's Congress party, Hon Chernoh Maju Bah, has described the current judiciary as the worst ever. It is even worse than the one under the one-party system in Sierra Leone.
He said for the judiciary to give an injunction on petition cases and presided over the removal of elected opposition MPs from parliament is very disastrous and unconstitutional.
According to the opposition Leader, it is now one year when Kamarainba Mansaray was incarcerated at Pademba prison.
"At least Kamarainba deserve a bail now", he told colleague members of parliament.
He made the submission on Friday 2nd July 2021 during the debate on the presidential speech in the Well of Parliament.
The leader of government business said he will not speak on the matter because it is in court, but argued that constitutionally everyone deserves a bail.
"And if our law books allow bail then Kamarainba deserves a bail," he said.
He however urged those administering justice, especially the judiciary, to ensure fairness on Kamarainba's issue.
Hon Bah said if President Julius Maada Bio wants to succeed on free education, the efforts of the APC, on education, should not go unnoticed by his government.
He urged the government to finish Parliament with the portfolios of loans and grants, and the utilization of Le500 billion approved by Parliament for the production and importation of essentials goods through the commercial banks.
He blamed the police for being selective on the issuance of certificate to hold peaceful demonstration and accused them of using disproportionate force in Makeni, Tombo and other places in the country. Hon Bah revealed that the degradation of the police, since the New Direction took over, has not been encouraging, adding that the police violate the right of citizens too much.
"Human rights is a must today," Hon Bah said.
The Leader of the opposition furthered the New Direction has turned itself into a devastating direction. He urged the Paopa regime to work for the best interest of the people, especially if they want to win the 2023 elections.
He maintained that nothing much has been achieved under the new direction, informing that what the opposition sees today is just breaches of law and order and disrespect for citizens and the rule of law by the Bio regime.