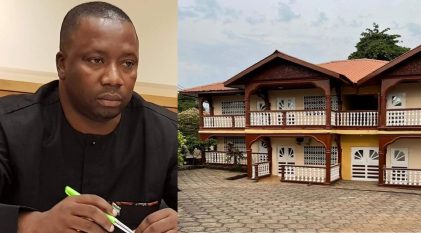 Youth Minister, Mohamed Orman Bangura Provides Free Accommodation to National Youth Service Commission
Youth Affairs Minister, Mohamed Orman Bangura has provided Free Accommodation to the  4th batch of National Youth Coopers with over 1000 young graduates to do national service.
The hard working Minister of Youth Affairs, Mohamed Orman Bangura has opted to give his 8-master bedroom private house with at least 15 vehicles parking space with water in a gated-compound at Leicester Village to accommodate the National Youth Commission and the National Youth Service on a pro-bono basis for a period of one year.
The Minister's decision came hot on the heels of a Notice to Vacate the National Stadium Hostel within 48 hours. The notice was issued by the Ministry of Sports to give way to the Chinese to renovate the National Stadium and the Hostel.
Many people have commended the Minister of Youth Affairs for his selfless leadership and generosity.