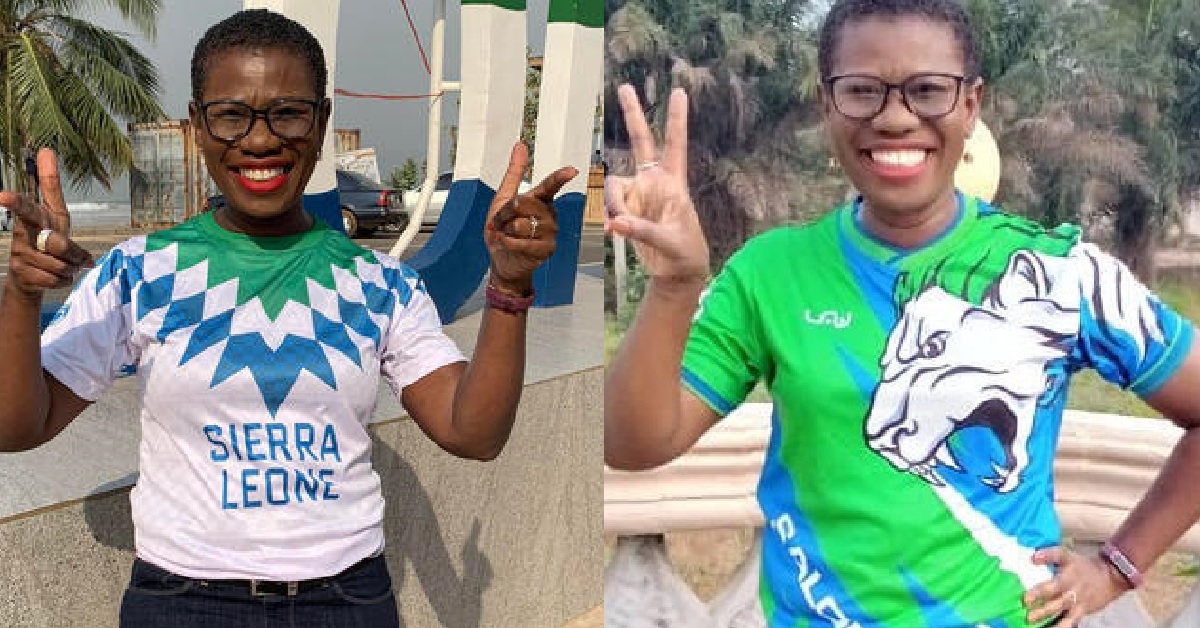 Mayor Yvonne Aki-Sawyerr Congratulates Leone Stars in an Emotional Video
Her Worship Yvonne Aki-Sawyerr, Mayor of Freetown municipality sent a congratulatory message to Leone Stars after their match against Ivory Coast which ended 2-2.
Before the starting of the match, Her Worship shared a picture of Her in a Leone Stars jersey and wished the team success. "Wishing #Victory for our #DarlingLeoneStars! Keep believing in yourselves #Team!!" She tweeted. She predicted 2 goals for Leone Stars which Musa Noah Kamara popularly known as Musa Tombo and Alhaji Kamara made possible.
After the impressive performance from the team, Her Worship shared an emotional video congratulating Leone Stars. She hailed them for their excellent performance and urged the team to continue the good work.
WATCH VIDEO: