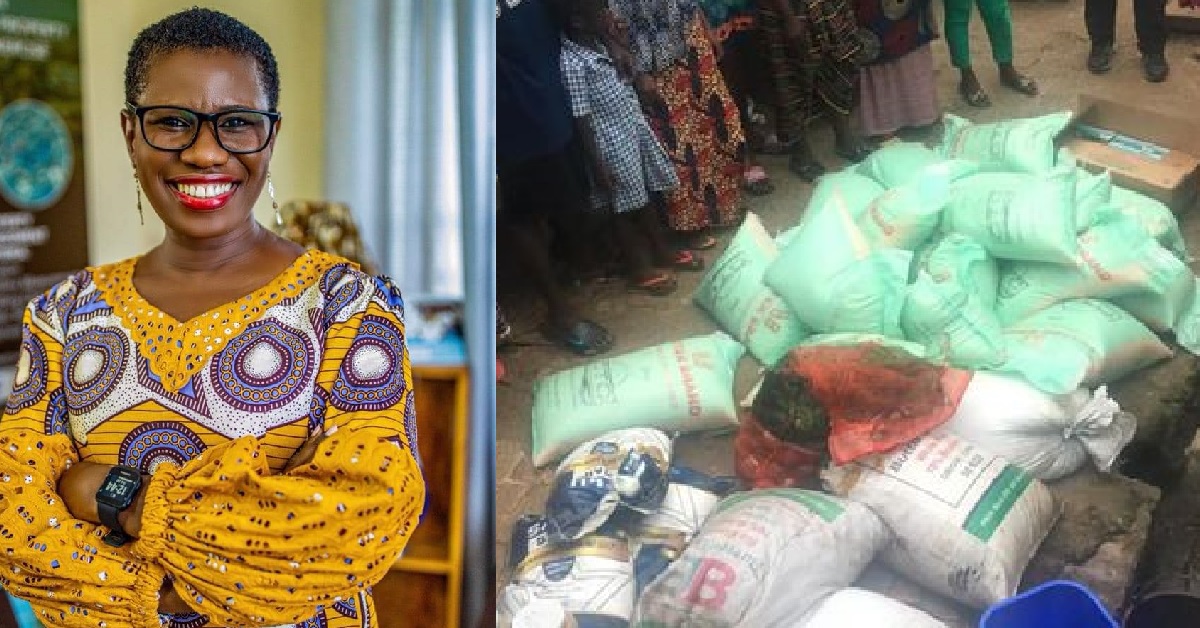 Mayor of Freetown, Yvonne Aki-Sawyerr Donates Bags of Rice And Other Items to Fire Disaster Victims in Freetown
The Mayor of Freetown, Yvonne Aki-Sawyerr and Freetown City Council has donated bags of rice and other cooking items to fire disaster victims in Freetown.
Few weeks ago, a fire incident rocked a residence at Betham Lane, Mount Aureol in Freetown which made the family became vulnerable. During the incident, there was a quick response from the Councillor in that ward and FCC Disaster Response Team.
In the face of continued fires in Freetown and the threat of dangerous weather patterns with potential for serious floods, FCC continues to implement active measures both to reduce the impact of natural, manmade and climate related disasters, and to support vulnerable citizens in the aftermath of such events.
This has been a particularly busy week. On 8th September 2021, members of FCC 's Disaster Response Team took part in a one-day Flood Response "train the trainer" package at the Joint Maritime base at Murray Town. The main purpose of the flood response training was to understand rescue techniques and operational considerations concerning rescue from or near water, and associated hazards. This is one of a number of interventions designed to build communities' immediate resilience to rains and floods.
With the support of many generous partners, these had included community-based FCC flood mitigation and clearance operations, formal Disaster Risk Management (DRM) training for Ward Councillors and 400 community volunteers (known as CDMCs) and the provision of tools, fire-fighting equipment and PPE.
On 9th September, our Environmental Management Committee, donated food and non-food items to 20 households' victims of the recent fire at Bethan Lane
On 10th September, the Council convened an Emergency Planning Group (EPG) to provide early warning of the high tides and heavy rains expected over the coming week, mobilise FCC's District Disaster Management Committee (DDMC) partners and community volunteers, and identify community safe locations for use as refuge in the event of floods. Given the forecasted coincidence of high tides and rains (late evening Sunday 12th, and midday Tuesday 14th September), early warning and community preparedness is essential.