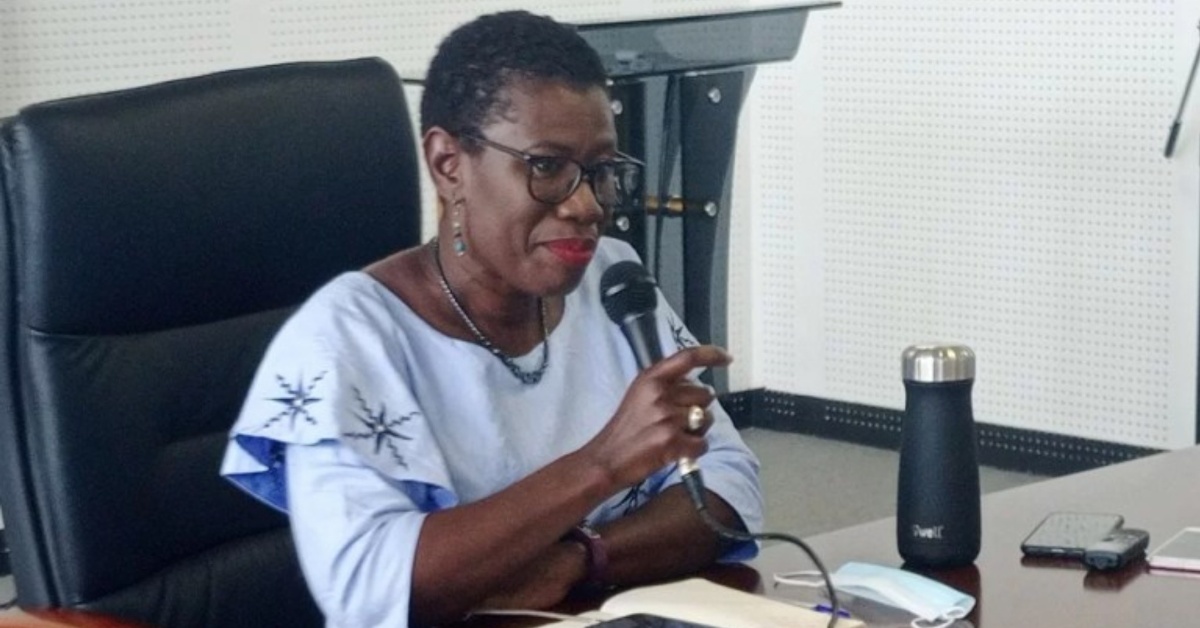 Mayor of Freetown Yvonne Aki-Sawyerr Laments as Her Councillor Arrested 15 Minutes Before Flight at Lungi Airport (Video)
Mayor of Freetown, Yvonne Aki-Sawyerr has lamented over the arrest of Councillor, Sheku Turay aka Ice Tee, 15 minutes before they board a flight at Lungi International Airport to attend UN meetings in New York.
In a video shared on social media, Mayor Aki-Sawyerr said that they were about to board a flight to attend the UN meeting when they got a message over the tunnel that Councillor Turay is needed at the immigration office.
"I didn't think anything of it. I continued with my work there. Only for half an hour later I received a call that he has been arrested," the Mayor of Freetown said.
She further said that the Councillor has been moving freely around the city with no one aware of a warrant of his arrest.
"Why 15 minutes before he got on a plane is he arrested? In this how we operate in Sierra Leone now?" Mayor Aki-Sawyerr asked.
The Mayor further revealed that she earlier on the phone and was speaking to young people that were arrested at Marfa Field.
"I don't understand what is happening in this country right now… As I said, I want the world to know about this, because this is unacceptable," she lamented.
Watch video below: