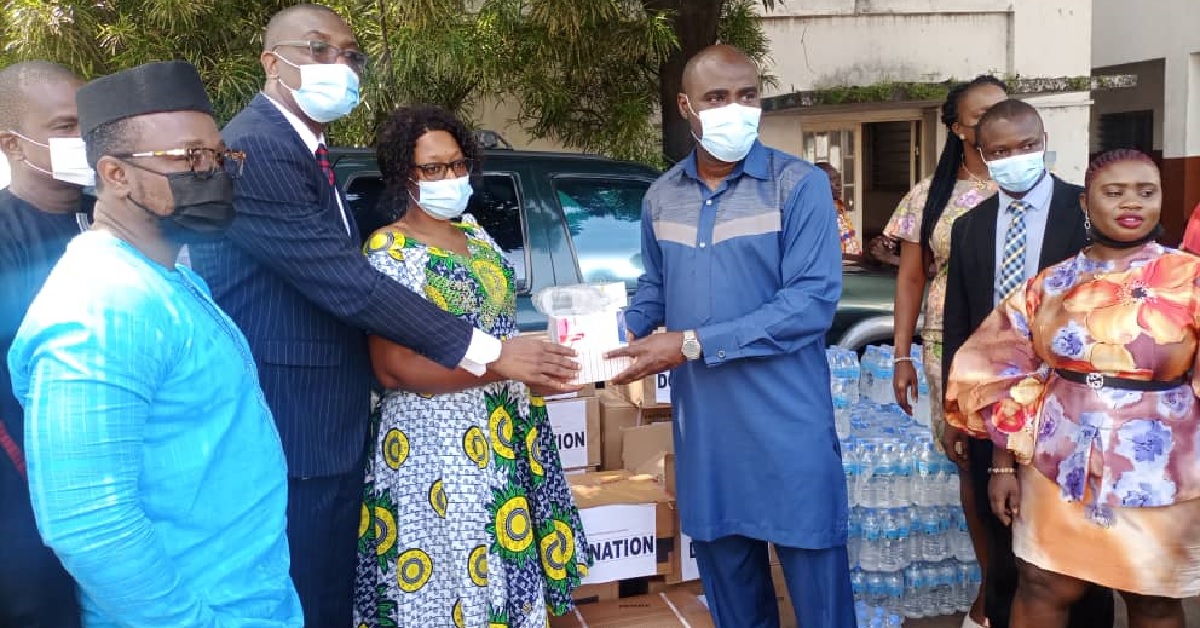 Zenith Bank Provides Medical Aid to Wellington Fire Victims
Food and medical assistance has been pouring in for victims of the November 5th fire incident that claimed at least 100 lives at an intersection in the eastern surburb of Wellington. The disaster also left scores of Sierra Leoneans hospitalized in the country's main Hospitals but the scale of the devastation mean these health facilities would continue to require more support to treat and care for victims.
Zenith Bank, one of Sierra Leone's premier banks has become the latest financial institution to provide medical aid worth millions of Leones to the Connaught Hospital, Sierra Leone's main referral health facility.
"As a bank, we were moved by the suffering of ordinary citizens… We therefore carried out a needs assessment that informed us on exactly what were the immediate needs of our health professionals to treat the victims…. that is why we are here today to deliver these items which we hope will help to cushion the medical response for these poor victims…" said Patrick Ebiega, Executive Director, Zenith Bank Sierra Leone Limited.
Receiving the items, Medical Superintendent for the Connaught Hospital, Dr Mustapha Kabbah thanked Zenith Bank and called for more assistance from other corporate institutions, averring, "we are hoping that more institutions will follow in the footsteps of Zenith Bank…this is a good example of an adherence to corporate social responsibility"
Zenith Bank Sierra Leone is a subsidiary of Zenith Bank Plc in Nigeria and it started operations in September, 2008. Since its establishment, the bank has remained a prominent member of the country's financial industry and has been quite pivotal in moving Sierra Leone's growth trajectory. The donation for the Freetown fire victims is one of many humanitarian gestures carried out by the bank since its establishment.