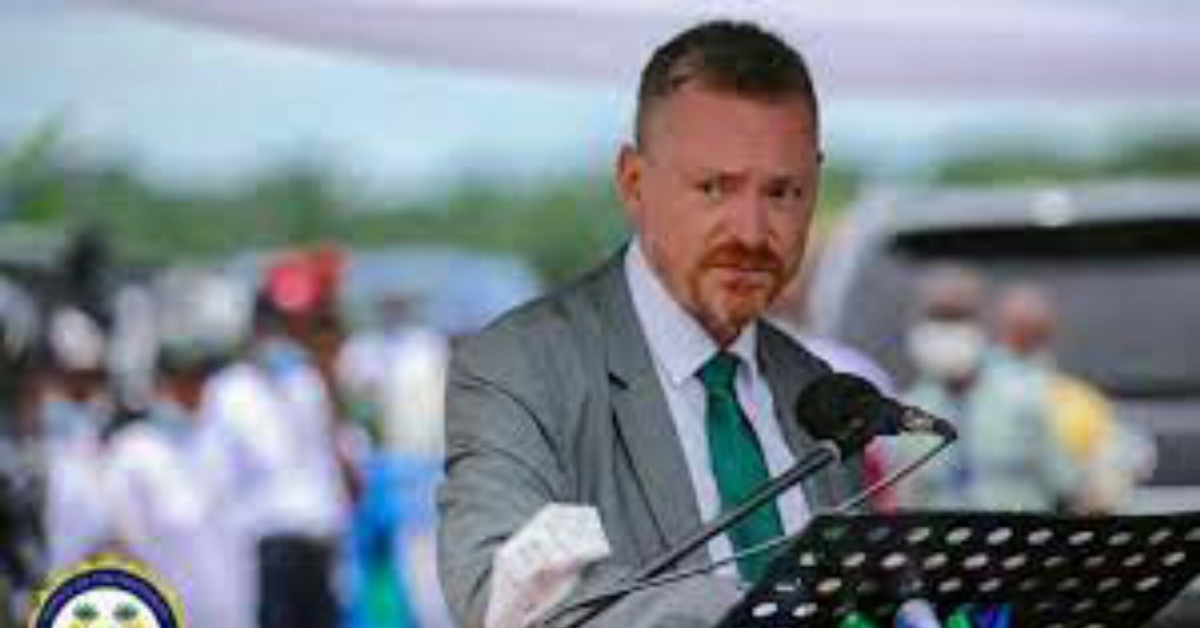 OPINION: EU Ambassador Must Go
Diplomacy is the art and practice of building and maintaining relationships and conducting negotiations with people using tact and mutual respect. But when a diplomat oversteps his or her boundaries in a foreign country, that country could issue a persona non grata on him or her. They could also ask the country or institution which the diplomat is representing to withdraw him or her from that country.
Sierra Leone has had a history of issuing persona non grata on diplomats who had tried to meddle in the politics of this nation. During the days of the National Provisional Ruling Council (NPRC) of which the current Head of State was a senior member, the then German Ambassador Karl Franz was expelled from Sierra Leone because on several occasions he overstepped his diplomatic limits and tried to meddle in the politics of the country. In that case, the NPRC showed that Sierra Leone's territorial integrity could not be tempered with by a foreigner.
Few years ago, before the government of Ernest Bai Koroma was voted out of power a diplomat by the name of Michael Schellenberg was expelled from Sierra Leone because the APC government believed that he was becoming the mouthpiece of the then main opposition party which was the SLPP. The campaign to expel Schellenberg was spearheaded by Mohamed Bangura who later became the APC Minister of Information and Communications. Like the Ambassador Karl Franz case, the APC government also showed that Sierra Leone's territorial integrity could not be tempered with by a foreigner no matter which advanced or developed country he or she comes from.
With those two examples above, readers will agree with me that Sierra Leone being a sovereign country has all the rights to protect its interests, its people and government from interferences from diplomats who have shown evidence of poking their noses in local affairs. That is why I am asking the government of His Excellency Retired Brigadier President Julius Maada Bio to issue a persona non grata on the European Union (EU) Ambassador to Sierra Leone, Manuel Muller, who is now acting as the spokesman for the APC. In recent times, he has not been acting like a diplomat but like a local opposition politician that is very much determined to see the back of the SLPP governement.
I am joining the leader of the second largest opposition party in the House of Parliament, Honourable Saa Emerson Lamin, in calling for either the withdrawal or expulsion of Ambassador Manuel Muller from Sierra Leone. He has been openly supporting the APC and undermining the government of President Bio. During the by-election in Constituency 056 in Tonkolili district, Ambassador Muller was seen on a motorbike visiting polling station after polling station trying to influence the outcome of that election which the SLPP eventually lost. That incident in Constituency 056 is just one of the many examples which Hon. Lamin cited at the recent joint ACP-EU joint Parliamentary Committee meeting in Brussels.
Ambassador Muller has outlived his usefulness in Sierra Leone and must be asked to leave peacefully. He is no longer needed here. He must go now!