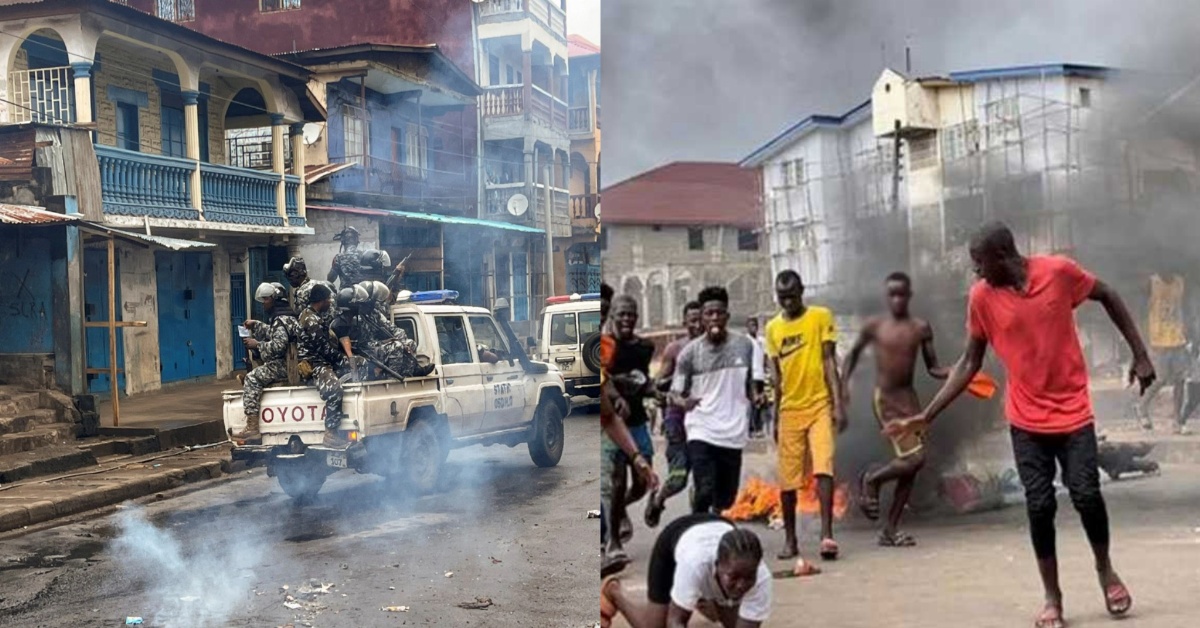 How August 10 Protest Impacted Sierra Leone's Economic Development
No Sierra Leonean is more devastated by the unfortunate situation in which lawless people violently took to the streets in east end Freetown and parts of the North-West and North-East Regions on Wednesday 10th August, 2022 than His Excellency President Brig. (Rtd) Julius Maada Bio, who has been working assiduously to rebuild the country's battered image on the international scene.
Clearly, the August 10 insurrection caused wanton destruction to lives and properties worth millions of United States Dollars. Whilst lawless elements of the main opposition All People's Congress (APC) failed in their attempts to take political control of the country with violence, they however succeeded in putting the country on a downward trajectory. For example, the National Revenue Authority (NRA) lost huge amounts of revenue during the insurrection until the situation returned to normal a week later following the invocation of MAC-P and the imposition of curfew by the Vice President whilst the President ople was holidaying in London.
As a donor-driven country that relies on direct foreign investment for economic growth, the August 10 display of lawlessness and violence also succeeded in scaring away foreign investors. Development was affected as Sting many INGOs' personnel hurriedly left the country bringing to a halt the Implementation of ongoing projects and programmes for poor rural communities. It also heavily affected both internal and external trade as trade S came to a standstill and many goods perished. Many businesses closed their doors and shippers delayed bringing goods to the Queen Elizabeth II Quay in Cline Town, Freetown, whilst airlines also lost huge revenue.
In his nationwide broadcast, President Bio made it crystal clear to the nation that Sierra Leoneans have a right to protest peacefully within the confines of the law, but to resort to the use of violence as was seen worldwide on August 10 was an act of terrorism that posed serious threats to lives, properties, public safety and peace. Sierra Leoneans should therefore be united in condemning what happened on that apocalyptic day and to desist from ever being a party to such insurrection that was allegedly fuelled by the main opposition APC.