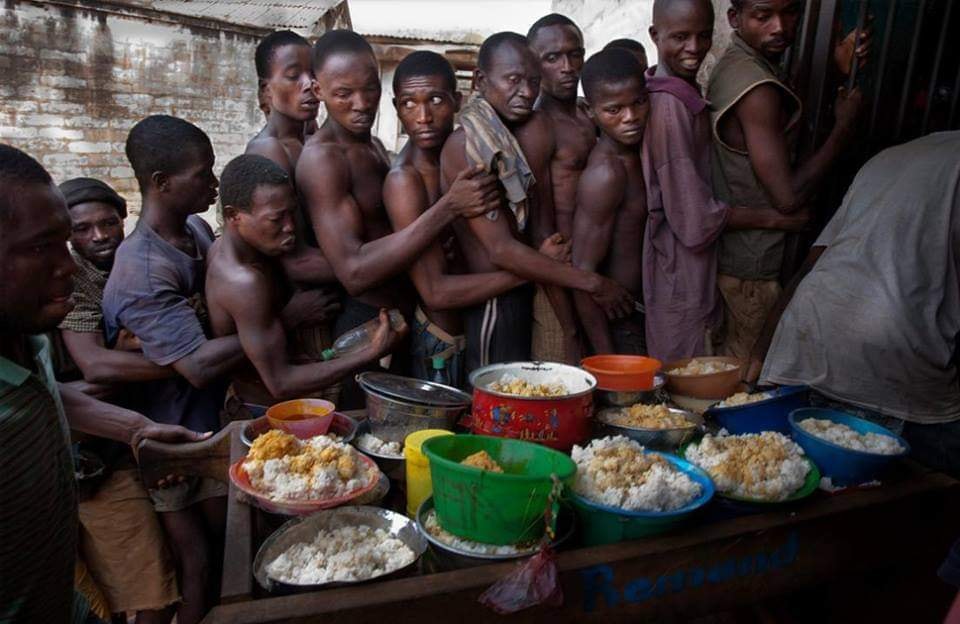 The Best Way to Decongest Our Prisons.. Use Alternate Dispute Resolution Widely For Minor Cases
The Sierra Leone Judiciary under the leadership of Chief Justice Babatunde Edwards will this week hold sessions across the country aimed at decongesting our heavily overcrowded prisons.
In which light, it can be recalled that the Sierra Leone Correctional Services Report into the 29 April riot at Pademba Road Correctional Centre found that 400% overcrowding, staff shortages, and the severe COVID-19 restrictions imposed on detainees were key causes.
As prison populations increase, detainees and officers are faced with an unprecedented risk to their health, in overcrowded and unsanitary facilities, which also creates serious security issues and breaches of basic human rights.
As such, the World Health Organization, the UN High Commissioner on Human Rights and the African Commission on Human and People's Rights have all called on Governments to release detainees so as to reduce overcrowding.
Most affected by congestion in prisons are: Suspects without people to guarantee bail for them, Pregnant women and women with children in detention ,at risk populations, such as elderly prisoners or those with underlying health issues, those held in pre-trial who have not been convicted of any offence, individuals sentenced for minor, low risk offences, particularly those who have six months or less remaining of their sentence to serve.
These according to international human rights advocates should immediately be considered for release through use of various measures such as bail, early release, deferred/ suspended sentences or Presidential pardons.
Our courts can only be friendly when the adjudication process is expeditious, devoid of unnecessary expense and ensures that as far as possible, all matters in dispute between parties are completely, effectively and finally determined and the multiplicity of proceedings concerning such matters are avoided.
Liberal minded lawyers and Magistrates and jurists who believe in the quick delivery of justice maintain that the ADR will help a lot in ending the painful excesses of delayed justice delivery, as it will free the courts as it is less expensive, brings unity and confidentiality in the process.
Thus, the judicial system as a matter of urgency should incorporate Alternate Dispute Resolution structures in police stations and courts countrywide in settling some disputes to help decongest the prisons and reduce pressure on the judicial service.
Use of ADR can reduce the workload on the courts and help decongest prisons by over 50%.It is an initiative that must be supported in our quest to ensure more non-custodial sentences, thus making sure that the congestion of our prisons is actually managed. By so doing, serious criminal cases are the ones that the courts will deal with. That will also allow for speedy trials and justice delivery will also be enhanced.
The ADR is nothing new since even in our traditional system, we always want to settle our differences home. It has a long history even in the Bible where it admonishes that we settle matters quickly with one's adversaries and settle differences even when it is going to court. So it is important for us to adopt ADR into our judicial system.
One big benefit of ADR is that it is quicker and cheaper than going to court. Thus, mediation can be much cheaper than taking legal action in a court which may drag on for so many years and once the process prolongs, more resources are committed to ensure that the issue at hand is followed to its conclusive end.
Another advantage of choosing ADR to court system is that going to court can risk making a bad situation worse.
Making our courts user-friendly, through the use of ADR makes room for alternative dispute resolution as a sure way to settling disputes without delaying. A court with civil jurisdiction and its officers can promote reconciliation, encourage and facilitate the settlement of disputes in an amicable manner between and among persons over whom the court has jurisdiction.
Fact is, even the High Court (Civil Procedure) Rules and the Courts Act prescribe amicable resolution of cases before the courts as the most innovative way by which justice can be done to disputants without delay.
(C) The Calabash Newspaper