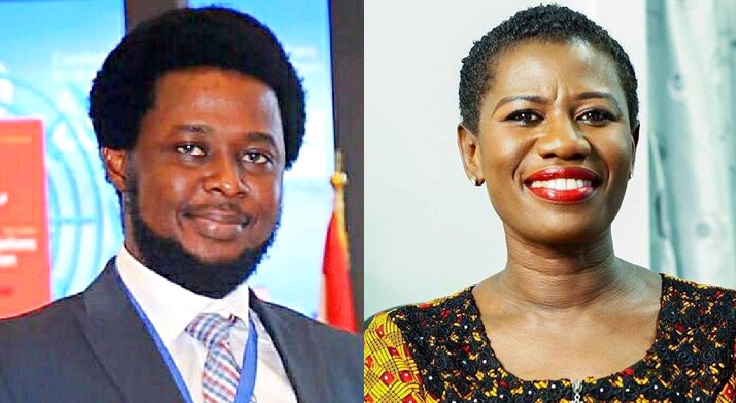 Mayor Yvonne Aki-Sawyerr Vs ACC: The Truth
In the early hours of Thursday 3rd February 2022, I hit the streets of Freetown, Sierra Leone in search of the "TRUTH" regarding an ongoing investigation by the ACC into some allegations of corruption against the Freetown City Council Mayor.
The issue of alleged misappropriation of over Le: 200,000,000 by the Council in payment for DSAs and International Travel Expenses for someone who was not a staff of the Council was flagged in the 2019 Audit Report.
The Anti-Corruption Commission I am told have been investigating this, but it has been a while and I was concerned. My target-the ACC office and several trusted sources have given me cogent information worth sharing.
The "TRUTH" in this matter will be revealed and it is just a matter of when not if, from what I have gathered.
The rather panicking, fraught and hysterical mood activated by the Mayor of Freetown, Yvonne Denise Aki-Sawyerr, for the better part of the past two years, parading the media (social and traditional), in what looked like a desperate attempt to water down and dismiss corruption allegations against her leadership and the Freetown City Council as political witch-hunt and targeting, got many wondering. I have always said and will again say this; Mayor if you are innocent allow the due process and time to prove this. The question by many then had been, between the Mayor, who claims to be "virtuously innocent" and the ACC which has been investigating her and City Council informed by 2019 Audit Report issues, who is telling the truth? Will the truth ever be revealed?
My inspiration for the truth has been awakened by the song "The Truth will Reveal" done by the Dominican Republic Reggae star, Nasio Fontain. Excerpts from his lyrics; "you see their faces never know their thoughts…Everybody knows that talk is cheap….The truth will reveal, things that are hidden, things that them hide deep down inside…..Remember they say still waters run deep….Time and time alone will prove the story and every eyes will see….oho expose them, expose them, we are gonna take off their masks off their faces", are unerringly catching up with Her Worship our Lady Mayor of Freetown and sooner rather than later the Truth will be revealed for all to see and judge. In Psalm 85:15, the Bible says; "TRUTH shall spring out of the earth; and righteousness shall look down from heaven". The truth shall not be hidden.
Documents and facts seen and verified by this writer are conclusive that the Country's Anti-Graft agency has concluded its investigations and indeed I can confirm that the findings are scandalous, seedy, egregious, incriminating and could well trigger an indictment against the Mayor on several corruption allegations in breach of the Anti-Corruption Act of 2008, as amended in 2019, if the ACC chooses that route or compel her and her partner(s) in what is a barefaced disregard for procedures and processes to pay in full the money misappropriated, within the range of Le: 200 million. But whichever path the course of justice shall choose, our Lady Mayor risk being suspended from office upon indictment or out of court agreement to pay back.
We await her fate and justice for Sierra Leone.
Our Mayor unilaterally established her "Mayors Delivery Unit" (MDU), singularly recruited staff, paid them staggering salaries in foreign currencies (eg $:5000 for the MDU Lead, Madam Manja Isata Kargbo, I am not kidding you) from donor support, took from the Council's revenue without due process to sponsor over 5 international trips for this Manja Isata Kargbo, her self-recruited Head of the MDU and approving DSA payments for her that are way above the Council's approved budget line ($200 per night), costing the Council in excess of Le: 200,842,333.00 etc.
These actions I can state with authority are ultra-vires to her powers, against the Local Government Act of 2004, had not the approval of any Ordinary Council meeting, not approved by the Local Government Ministry nor any such supervisory entity. She was not formally advised by the Chief Administrator as Vote Comptroller of the Council making her actions to be in breach of several corrupt practices in Part IV of the 2008 Anti-Corruption Act as Amended in 2019.
Could you imagine our Lady Mayor could tell the ACC that ''well you know I asked the Chief Administrator to advise me verbally on these issue, which in fact the CA denied in his statement. I recruited my MDU staff myself to serve my own projects and dreams for Freetown, they are not Council Staff, Council did not recruit them and the HR of FCC do not have any clue about them etc!!!. But this same Mayor still had the effrontery and temerity to approve International travel payments to the MDU Lead from the Council's coffers? This is completely bizarre.
A UK trained and experienced Accountant cannot mess up like this. This is unimaginable. Whatever happens, our Lady Mayor the "TRUTH" will be revealed and you shall be held accountable like any other person. ACC I know and believe your investigations are finished, the recommendations stand there. We are watching and waiting.