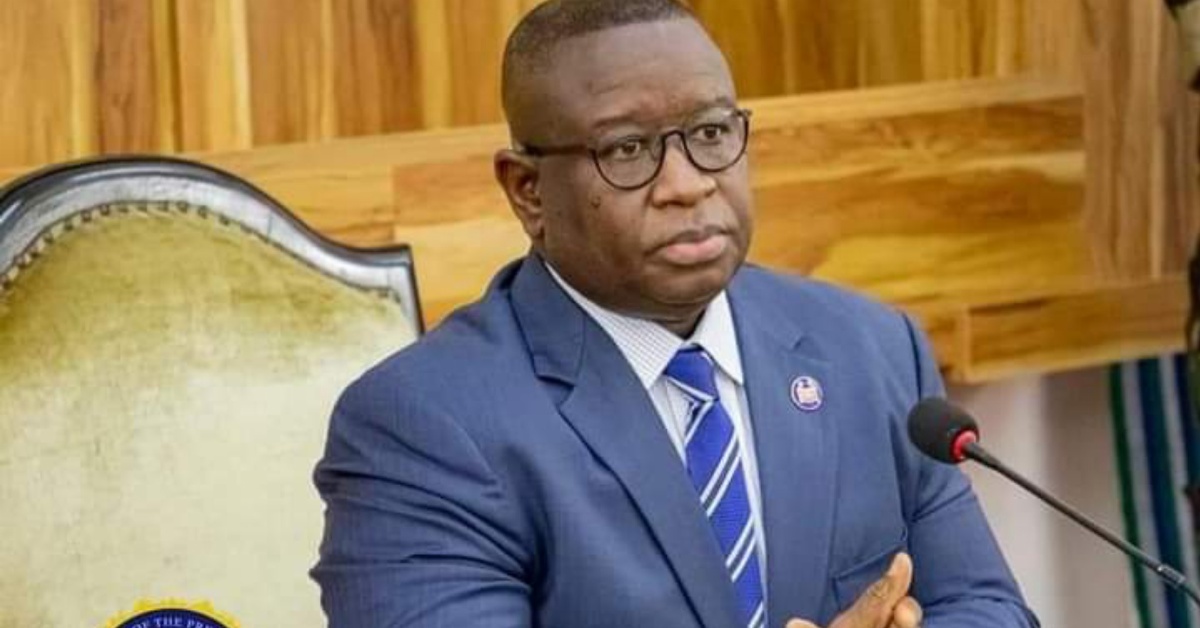 OPINION: President Bio is a Visionary Leader
When the women of any nation are empowered and their children are highly educated, then that nation will not only progress and develop but will have a highly enlightened population.
This was the dream of President Julius Maada Bio when he was campaigning in 2015 under the ticket of the SLPP and now as Head of State of Sierra Leone and he is actualizing that dream, which shows that he is a visionary leader.
Just last week, President Bio scored another goal when the Parliament of Sierra Leone enacted into law the Bill entitled "The Gender Equality And Women's Empowerment Act 2022", for the development of Sierra Leone.
To all intents and purposes, "The Gender Equality And Women's Empowerment Act 2022" "seeks to address gender imbalances by making provision for increased elective positions for women, to provide for the promotion of gender equality in employment and training, to provide for the implementation of gender mainstreaming and budgeting, to provide for financial institutions to prescribe procedures for the improvement of women's access to finance and to provide for other related matters", according to the Parliamentary Media Unit.
With "The Gender Equality And Women's Empowerment Act 2022", President Bio who is now known for actualizing his promises is on record for being the first Sierra Leonean Head of State who has made great efforts to empower our mothers, aunts, sisters, and daughters. Unlike previous governments which paid lip service to women's participation in politics, the SLPP government of President Bio has now made it possible for 30% of constituency seats in each district election to be reserved exclusively for female candidates contesting parliamentary elections.
Another issue that shows how visionary President Bio and his government are is that for the first time in the history of Sierra Leone our mothers, aunts, sisters, and daughters will always have 30% in appointive positions in public offices such as Government Ministers, Ambassadors, and High Commissioners, Government Boards, Committees and Commissions.
The vision of the president is to make Sierra Leone another Rwanda where women are now the driving force of every section of development.
All these come in the wake of the empowerment of Sierra Leonean children through the SLPP's launching of the Free Quality School Education (FQSE) initiative in August 2018, which is now providing free admission and tuition to all children in government-approved schools plus the school feeding program.
Furthermore, President Bio has followed his commitment to achieving Universal Health Coverage with concrete actions including increasing the healthcare budget, recruiting and training more healthcare staff, restructuring Sierra Leone's health sector, improving and expanding national ambulance and laboratory services, expanding the range of healthcare services, refurbishing and building healthcare facilities, and improving access to and affordability of healthcare across the country.
This is what is called visionary leadership.