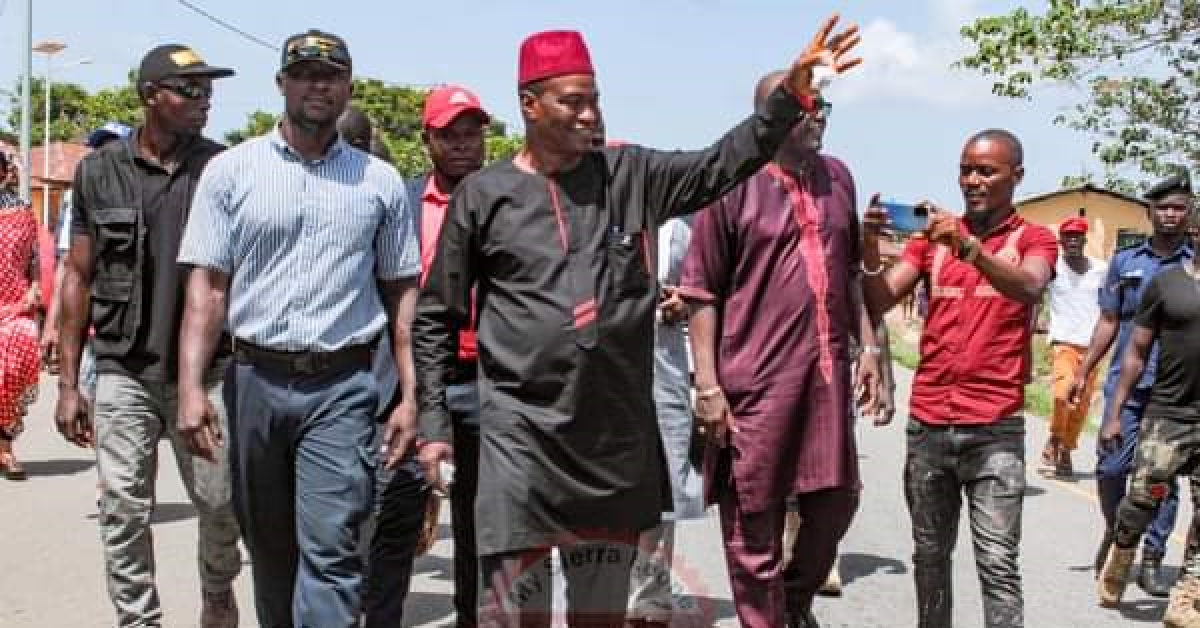 Samura Kamara: A Belled Cat
The All Peoples Congress political figure Samura Mathew Wilson Kamara may be touring across the country and nursing the hope of becoming the flagbearer of the APC and eventually the president of Sierra Leone, but he seems to be giving a dim view to the trouble that is hanging around his neck that may foil his ambition of becoming the next President of Sierra Leone.
While Dr Kamara is trying to keep himself busy with reaching out to the nook and cranny of the country in an effort to interface with the people of Sierra Leone so as to win their hearts and minds as he listens to reports of their plight and unique challenges and problems, the powers that he, as well as the Judases in his house, are using the long arm of the law to try to keep him at bay and frustrate his political aspirations.
Samura could be seen as highly hopeful of becoming the flagbearer of the APC to contest and win the upcoming 2023 Presidential elections but he may be downplaying the fact that he is already a belled cat, whose movements can be noticed and plans to contest the upcoming elections" frustrated through some nagging court cases hanging around his neck. As we ponder this thought, it is essential to note that, among other legal issues he is struggling with. Dr Samura Kamara is charged with two counts of receiving a principal and misappropriation of public funds to the tune of USD $60,000 disbursed by the Government of Sierra Leone through the Ministry of Foreign Affairs sometime in 2016 for renovation of the country's New York Chancery Building in the United States of America And while this issue should have been an open-and-shut court matter, it has continued to drag till when only God knows, as the latest about the matter is that other six prosecution witnesses have been added or joined in the case being pioneered by the Anti-Corruption Commission.
So when would all these witnesses finish giving their submissions, as the nation moves towards holding its presidential and national elections in about 11 months' time from now? Samura has yet to appear again in court to listen to the testimony of the prosecutor, and the matter continues
Many, as this issue sorrunding Samura Kamara Continues to derail , would see the whole thing as a calculated plan to frustrate his Flagbearer ambition and destroy his chances of contesting the the upcoming Presidential election.
This is because while this legal tussle could have been an open- and -shut matter , it is gradually being dragged and getting b close to the period of active politicking and others would want to throw their hats into the political ring of serving as presidential aspirant for the APC and they would still be faced with Commission of inquiry set up by the SLPP- led government that they have a case to answer relating to their stewardship b during the 10-11- year rule of the Ernest Bai Koroma led government , as the APC Party is being ripped apart with internal party squabbles as well as with the a fierce rivalry in the rank and file of the party for the position towards the upcoming 2023 general and presidential election