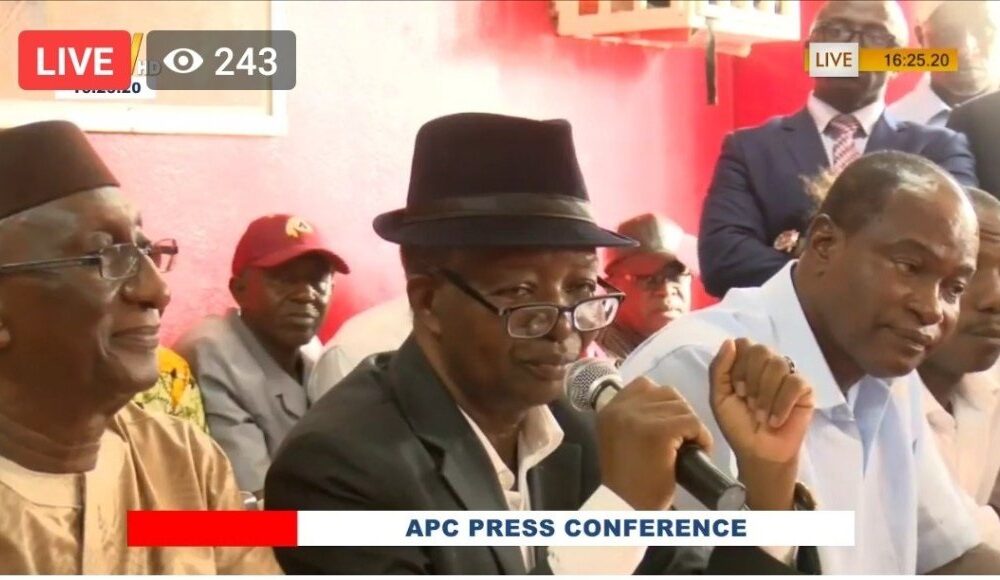 APC Finally Bows to Court Order, Agrees Date For National Convention
After protracted meeting held on Wednesday 21st July, 2021 at Makeni city, the main opposition All People's Congress Party (APC) hierarchy has unanimously agreed to hold the emergency National Delegate Conference (NDC) in August, 2021.
The District Chairpersons were reported to be in the affirmative during the meeting that the party should go to the Emergency NDC in August and do exactly what the court order asked of the APC.
The Emergency NDC is intended to adopt the proposed draft new constitution of the party and deliberate on other significant burning matters including the acceptance of the former Vice President of Sierra Leone, Alhaji Samuel Sam Sumana into his older membership in the party.
The proposed convention in August excluded the participation of constituency, district and regional chairpersons as well the national executive of the party.
It was further reported that the National Secretary General, Alhaji Osman Foday Yansaneh has been instructed to issue a press release communicating the decision the party has arrived at to the general membership.
The exclusion of the aforementioned party's executive of the Court Orders in the ruling of Justice Adrian Fisher in the matter between Alfred Peter Conteh and APC party challenging the legitimacy of the Ernest Bai Koroma led executive after the expiration of their tenure in office as national executive officers of the party.
The holding of the convention in August received massive welcome from the membership of the APC Party who had this to say. "This was what we have been saying all this while that the APC party to do what the court order us to do.
Once we go to the convention and adopt our new constitution follow the slating of dates for the election of party executives from constituency to national level include the 2023 party flag bearer everlasting peace will reign in the APC."
They furthered stated that "as long as there will be a level playing ground for any party member to contest for any position in the party with the adoption of the new constitution, here comes the end of selection and dictatorship in the party."
According to the long aggrieved members with the party, they will be happy that the APC will start to practice the tenets of modern democracy in their internal party politics while thanking the NRM for the firm stance to see this become reality.