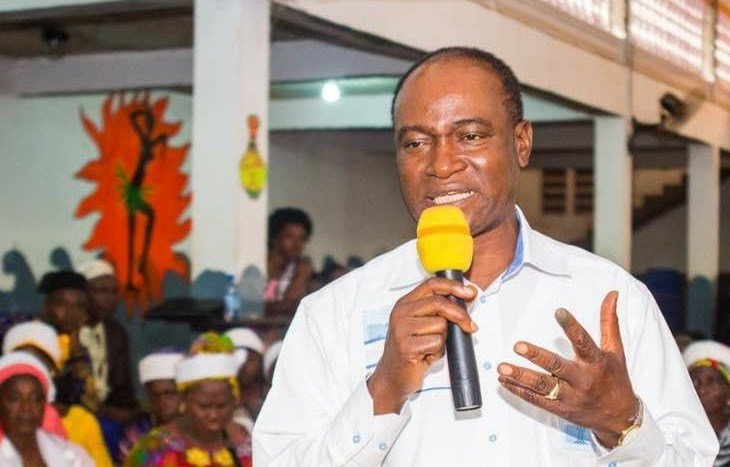 APC Convention: Samura Kamara Commends APC 21-Man Technical Committee
Former presidential candidate of the All Peoples Congress (APC) Dr Samura Kamara has told Awoko that he was very happy with the job done by the 21 man Technical Committee setup by the party to conduct the delegates' elections.
He said he had to commend them because of the exceptional work done within the shortest time given to them by the Judge, which they did even with the little challenges they faced. "But they indeed made the party proud."
"I am very proud of them and commended them because they gave their all, sacrificing their time, energy and even their own personal money to make sure that the party meet its obligation to its members so that the new constitution will be adopted and the party will be able to move on with its lover level elections and finally choose the new national executive and presidential candidate."
Dr Samura Kamara averred that he has read the new constitution and it is good for the party as it will definitely bring sanity to the party and will elevate the party and bring in more members to the party that will be in their interest come 2023 elections.
The former presidential aspirant noted "I am also delighted that the party has submitted the list of delegates for the upcoming National Delegates Conference for the adoption of a draft constitution, to the Political Parties Registration Commission (PPRC), as per the Court Order of Justice Adrian Fisher. I want to congratulate the All Peoples Congress, singling out the Chairman and Leader and the National Secretariat, under the dynamic leadership of Ambassador, Dr. Osman Foday Yansaneh, National Secretary General. I am also commending the 21 man Technical Committee and all who gave their time and effort during this process. We have succeeded in complying with the Court Order and we all will be in Makeni to witness the symbolic adoption of our new constitution."