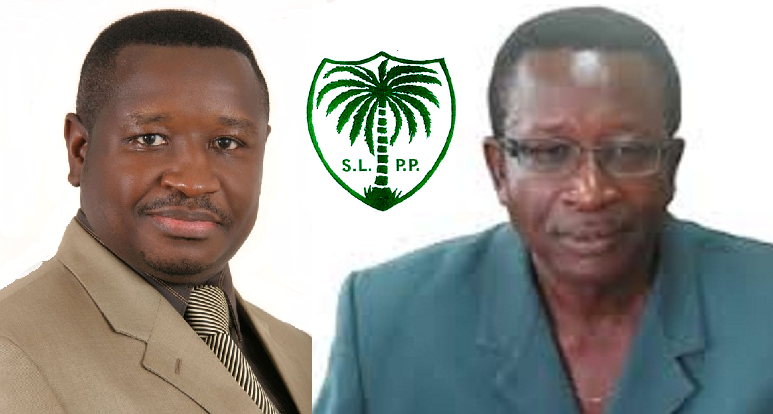 Split in SLPP as Investigation Rolls on Over The Death of Party Member
The ongoing murder investigation involving the current National Chairman of the Sierra Leone people's Party (SLPP), Dr. Prince Alex Harding has reportedly caused a huge split among its members as a cross section of them are reportedly calling on him to step aside pending investigation.
With some members calling on him to step aside, others are urging him to stay put and contest in the upcoming SLPP election to choose national executive officers.
In a snap interview with The Exclusive, one SLPP member, Benjamin Simbo said that the issue with the current Chairman, Dr. Prince Alex Harding is a very serious one as it hinges on integrity of the party.
According to Benjamin Simbo, the SLPP as a law-abiding party must make sure that its current Chairman steps aside temporarily until investigation of the alleged murder is concluded. He pointed out that with Dr. Prince Harding still at the helm of the party affairs, he will use all his powers to interfere with the investigation so as to save his political career; a situation that has left certain members worried over seeking justice for the death of another SLPP member, Don Pole.
The Exclusive reported that, Benjamin Simbo added that Dr. Prince Harding should not see the ongoing investigation as a witch hunt by his political opponents, stressing that the investigation has nothing to do with the internal politics of the party.
However, another member of the SLPP, Mohamed Sillah is of the view that Dr. Prince A. Harding should be allowed to stay as investigators have not yet completed their investigation, adding that the charges are mere allegations until proven otherwise.