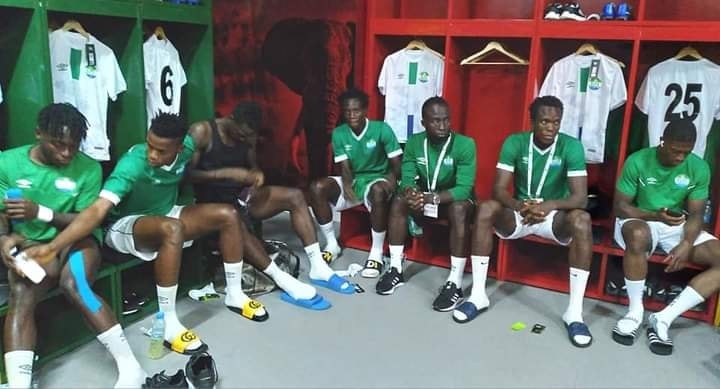 BREAKING: 5 Sierra Leone Players Confirmed COVID-19 Positive After Fresh Test
Five out of the six Sierra Leonean players have been confirmed positive after a second COVID-19 test was conducted last night.
Sierraloaded previously reported that six players who tested positive few minutes before the start of the Benin match on Monday all returned negative after a rapid test.
However, following further tests with an independent Guinean doctor, only one of the goalkeeper has came out negative.
The players who previously tested positive are Ibrahim Sesay, Francis Koroma, Augustus Kargbo, Idriss Kanu, Alusine Koroma and Kassim Sima Turay.
Meanwhile, Sierra Leone Football Association (SLFA) officials have laid complaints about the unavailability of a reserve goalkeeper.